First contacts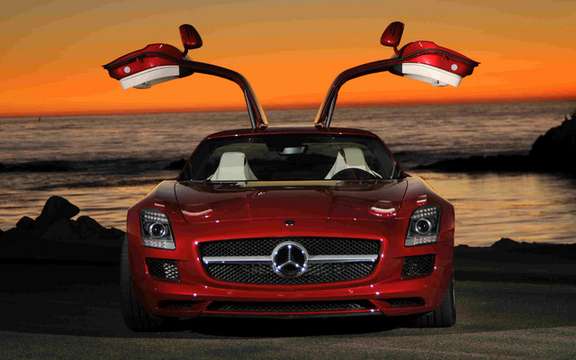 Mercedes-Benz SLS AMG 63 2010 Back to the Future
In the world of high performance boats, Cigarette brand proves a staple for decades. That Cigarette Racing that is associated to the legendary Mercedes-Benz to produce a single new model, claw AMG.
It is within the Miami Boat Show us that Cigarette Racing presents this new model, strongly inspired by the new Mercedes-Benz SLS AMG 2010. This high performance boat etale expertise Cigarette Racing in matters of high performance. We should also mention in passing that the owner of Cigarette Racing, Skip Braver, which acquired the brand in 2002, is a passionate models of Mercedes-Benz and he has several copies in its collection.
Shows the dimensions of the Mercedes-Benz SLS AMG, the 46-foot boat has those colors incorporating the SLS AMG. In fact, cigarette uses a unique process of AMG epeinture notament to emphasize the shades of gray. The boat has not only a powerful engine, but more than 100 innovations from the use of more lightweight materials has a style reworked for the hull.
Two engines 1350 hp
Fast, this Cigarette AMG version has the most powerful cavalry proposed by Mercury this year, two engines 1350 hp each, for a total of 2,700 horses. Also present in large first at the Salon in Miami, this 9.0-liter engine has two turbos and has been developed entirely by Mercury Racing, the latter normally using cylinder blocks from GM. This engine should allow the boat to reach speeds of about 130 mph.
This boat will be exhibited in various exhibitions North American before being presented in Europe. It will then be possible to order a copy at the price estimates of $ 900,000.