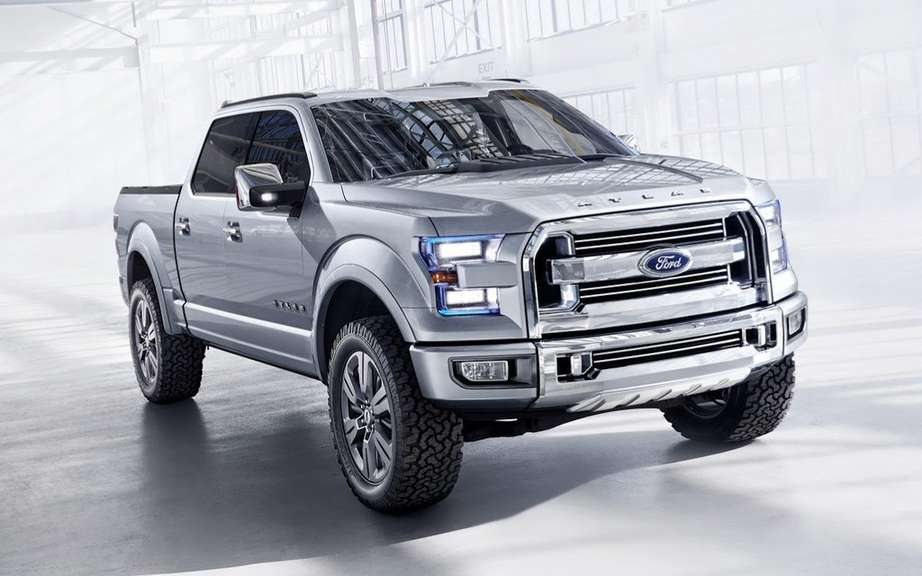 Ford delaying the launch of its F-150 2015
Tests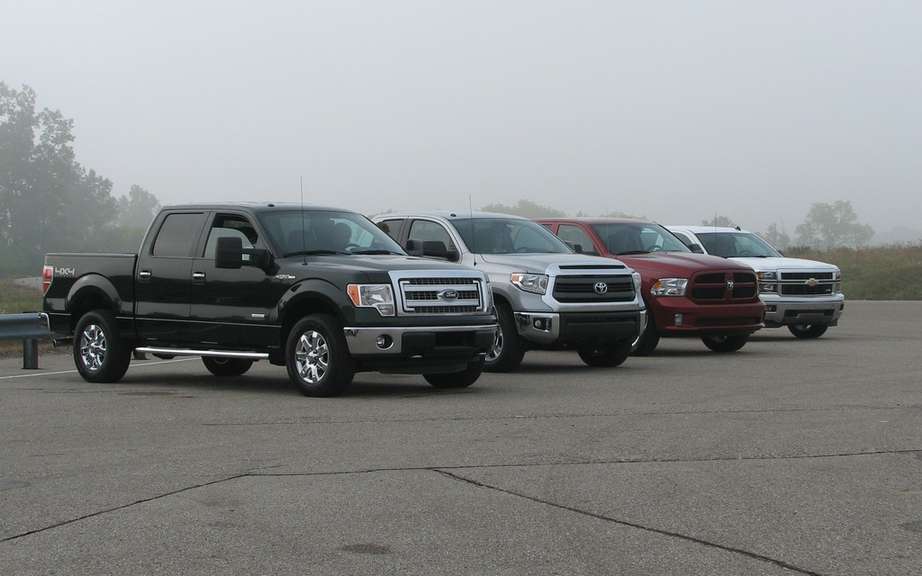 The F-150 subjected to extreme tests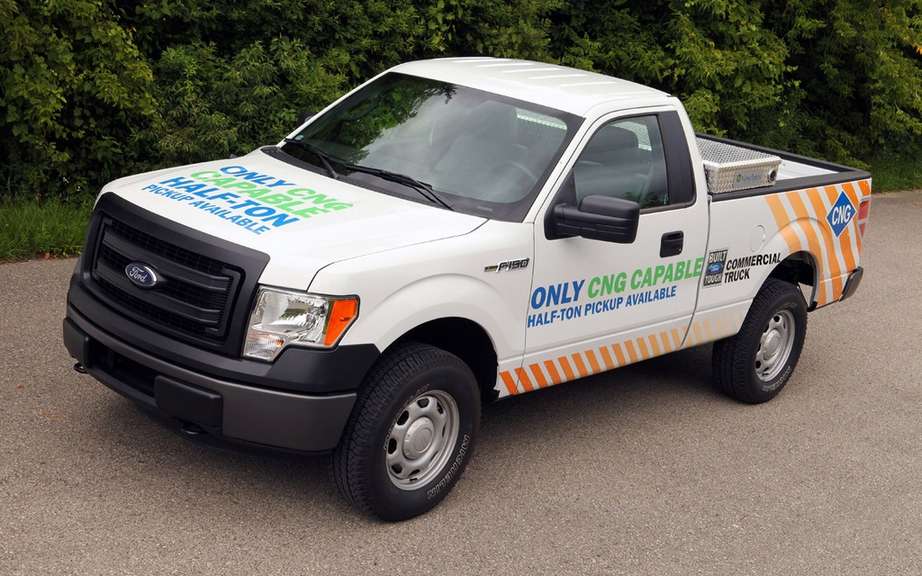 Ford F-150 natural gas for the Canadian market
Ford announces the start of production of its F-150 trucks CNG plant Kansas City.
Trucks that can run on compressed natural gas or liquefied petroleum gas.
Natural gas
Note that natural gas is mainly composed of methane, stored and distributed in containers kept at a pressure, approaching 3600 psi.
This alternative fuel allows us to roll emitting less CO2 emission in the atmosphere this. Moreover, the American Protection Agency (EPA) assessed by using this type of fuel, the emissions of greenhouse gas emissions are reduced by 30%.
The other F-150
Ford F-150 CNG trucks themselves are also powered by a 3.7-liter V6 engine, mated to a six-speed automatic transmission.
The autonomy of the vehicle is estimated at 1,200 kilometers.
Other vehicles to natural gas
By next summer, Ford will offer eight commercial vehicles can use natural gas:
Transit Connect van and wagon
Van transportation, carriage, cut and chassis-cabs
E-Series van, wagon, cutting and leaner frame
F-Series Super Duty F-350 ramassable and chassis-cabs
F-Series Super Duty Chassis Cab (F-450 and F-550)
F-650 medium-duty
F53 and F59 frame leaner
F-150 2014
Available in Canada
Ford Canada announced that the F-150 truck CNG will also be offered throughout the country.
Conversion will require additional expenses which will be between $ 7,500 and $ 9,500 (U.S.) relative to regular model, and that, depending on the size of the tank.
Marketing of Ford F-150 compressed natural gas (CNG) will begin this fall and will be offered mainly in the area of ​​fleet vehicles.