Detroit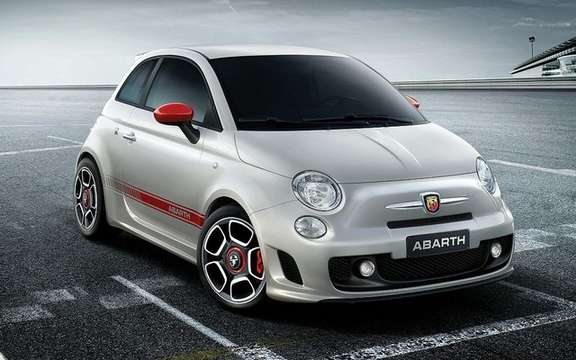 Fiat 500 EV: presentation inedite in Detroit
So far, we can logically consider this decision by Fiat as the most important of which is to produce economic engine four-cylinder, which will finally find under the hood of vehicles Chrysler, Dodge, Jeep and Fiat, which will be available in the coming years.
Technology 'Multiair'
The division 'Fiat Powertrain Technologies' includes many engineers whose achievements are considered as references, the earth, including the design of small-displacement engines very economical.
The very latest technological approach of the latter, called 'Multiair', which has caused much ink during its unveiling last March at the auto show in Geneva, has just find under the hood of the seductive Alfa Romeo Mi-To.
The first engine on which this innovative technology is used, is a four-cylinder 1.4-liter atmospheric or TURBOCHARGED that develops the powers of 105, 135 and 170 horsepower, all manual transmissions mate has five or six speeds. These can also benefit from the technology Stop & Start.
The main feature of the engine 'Multiair' Fiat is to use an electro-hydraulic valve management system, it is controlling the air that is introduced into the intake valves and the gas emission by optimizing the combustion directly .
According to figures from Fiat, the engine offers a both a raised 10% power and especially torque improves by 15%, compared to the data of conventional engines, while providing a reduction in consumption of 10%, 40% and film in 60% of NOx.
Creator of jobs
Chrysler is going to invest $ 179 million in its plant in Dundee Michigan, plan to produce this engine promising.
In total, 573 new jobs will be created. Under the new restructuring plans Chrysler, production is expected to begin in the fall of 2010. Little Fiat 500 will be the first car to benefit from this engine, and the production of the latter is planned during 2011.