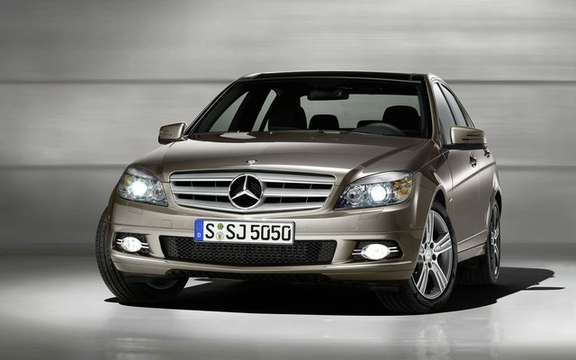 Mercedes-Benz C-Class: produced in America?
The big boss of Daimler AG, Dieter Zetsche had all recently announced its intention to see part of the production of the Mercedes-Benz C-Class to be directed towards the assembly plant situated Tuscalusa, Alabama in the United States.
The decision has been announced in the International Motor Show in Los Angeles, and we learn that part of the production of the Mercedes-Benz C-Class will indeed ASSEMBLY our neighbors to the south . A decision will also lead to changes in other German factories and this model is assembled.
Thus, the assembly plant in Sindelfingen or were produced about 1/3 of the Mercedes C-Class, will henceforth produce the Mercedes SL-Class. These past who were assembled at the factory in Bremen, will obviously REPLACED BY Mercedes Class C. To compensate for the loss of production batches suffered the Sindelfingen plant by these transfers, it is expected will eventually produce the low- , vehicles to alternative powertrains.
The C-Class Mercedes is by far the most sold in North America and around the world, from the car manufacturer. It would become the fourth vehicle claw Mercedes be produced in the United States, after the models of the GL Class, M and R.
The American production of this newcomer could reach 80,000 units, either? World production of the very popular Mercedes-Benz C-Class
With the rise of the value of the Euro or even the Japanese Yen face the successive devaluations of the U.S. dollar, come together its vehicles in the United States, or even in Canada is quite a bargain ...