Blog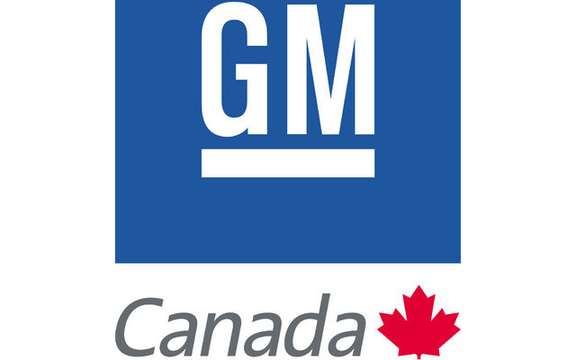 GM in 2010: the models who stay and those who leave
General Motors of Canada Limited today announced that the Canadian and Ontario governments approve a comprehensive restructuring plan. Agreements with its key stakeholders to the company will conclude its restructuring without court supervision. The application for judicial protection presented by General Motors in the United States? States should not have any impact on the activities of GM Canada.
This restructuring will emerge a new GM Canada will enjoy operating costs competitive, innovative and will continue to give priority to customers. It will remain one of the largest sellers and manufacturers of automobiles in Canada. It will focus on Chevrolet, Buick, GMC and Cadillac brands continue to invest in green technologies and eco? ENERGY and will be supported by a stronger balance sheet due to the considerable alleviation of the debt and its cost structure operating.
"The restructuring of GM Canada was difficult and requires sacrifice on the part of our partners, including our employees, pensions, CAW and dealers. We are convinced that these sacrifices will produce positive results. We are grateful to the Canadian and Ontario governments for their support, allowing us to complete our restructuring and to develop a new GM Canada more competitive and stronger, "stated Arturo Elias, president of GM Canada. "Throughout this process, our customers can continue to shop with confidence with new vehicles and take full advantage of the service after? Sales and excellent warranty offered by GM. The new GM Canada will be even more focused on our customers. "
The overall restructuring plan, which was approved by the governments of Ontario, Canada and the United States? States, reflects the high level of integration of GM Canada in northern activities? Americaines GM. The North American plan? Integrated uses the help of the three governments to ensure that GM Canada continue its activities as a major manufacturer of vehicles in Canada in light of the savings generated by investments and direct and indirect spinoffs Crees through the supply chain and dealer network.
Accordance with the principle of proportional support to production, the governments of Canada and Ontario will invest 10.6 billion Canadian dollars in General Motors. In exchange for this investment in GM Canada and its parent company, they receive a significant stake in the new GM and ensure the following benefits in Canada:
· The launch of five new models of vehicles, including the production of a new hybrid vehicle, is planned for a LOCATED Oshawa assembly plants in Canada and GM Ingersoll, thus allowing GM Canada remains the largest manufacturer of vehicles in Canada with a 16% share of GM vehicles assembly activities in North America.
· A new box flexible speed and front-wheel drive transmission has six speeds eco? Energetics will be produced at the plant in St. Catharines GM Canada.
· The significant production of V6 and V8 engines will be maintained at the factory Powertrain St. Catharines.
· GMCL provides for injecting large amounts of capital over the next seven years in Canadian plants and no other plant closing is planned for the moment, which is consistent with the restructuring measures already announced.
· Thanks to the collective work agreement recently reached with the CAW labor costs? For? GM Canada will be competitive compared to those of Toyota Canada.
· Over the next seven years, GM will invest nearly 1 billion Canadian dollars in research and development and innovation in order to diversify the sources of energy, improve the fuel economy and produce of electric vehicles via its Regional Centre for Engineering Design located at Oshawa. Suppliers and Canadian universities are key partners in this research and innovation.
· The level of funding of pension plans for salaried and hourly employees will improves over time to ensure pension benefits pension GM Canada and a "trust health care" will be established for the provision of health care hourly employees upon retirement.
· Customers will be better served by consolidating the network of dealers GM Canada will be the most geographically extended to Canada.
While our parent company, General Motors Corporation, has announced that it will complete its restructuring under a process supervised by the courts in the United States? States, GM Canada will complete its restructuring without resorting to court supervision. We anticipate that the activities of GM Canada will not be affected by the application for judicial reorganization filed in the United States? States. U.S. GM and GM Canada do not provide for significant disruption of their after sales services, their manufacturing operations and supply chain?: 
GM customers - Guarantees and other commitments in matters of after sales service of the company, including OnStar ®, XM ™ Radio and the funding programs of the Customer, remain in full force.
GM employees - the employees will continue to report for work, as usual. Wages and benefits will be uninterrupted verses. 
Production of GM - GM Canada will continue to manufacture vehicles and powertrains GM high quality, as it was announced. 
GM suppliers - Suppliers of GM Canada will continue to be paid for products and services. We do not anticipate any interruption of supply by the keys suppliers. The activities of Canadian suppliers continue to be coordinated by the Procurement and supply chain group has a global scale GM.
GM dealers - GM Canada will enjoy the network of dealers strongest and most extended and dealers in Canada will continue to serve our valued customers and have access to funding programs, the parts and guarantees throughout the restructuring process GM Canada. 
GM Canada is headquartered in Oshawa, Ontario and employs approximately 9,000 people nationwide. The Company manufactures vehicles and powertrains, and markets the full range of GM vehicles and related services through approximately 700 dealerships and retailers across the country.