First contacts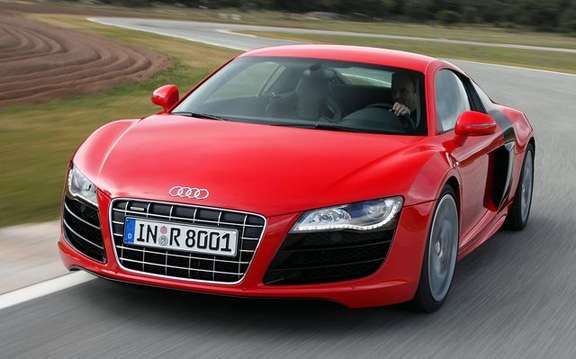 Audi R8 V10, cavalry sublime
Tests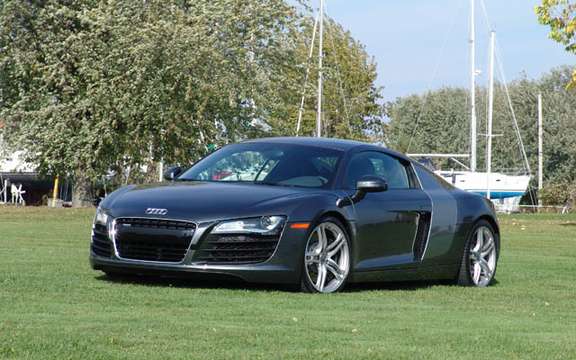 2008 Audi R8 in the big leagues!
Since its unveiling in 2008 and under the auto show in Detroit as a concept car, the Audi R8 V12 TDI brings the leaders of the manufacturer with the four rings arise the endless interrogation, which is whether we should produce or not, this has declination TDI engine of the Audi R8 seductive.
However, the definitive answer has just been announced and it is rather negative. The reason given to us, comes mainly from the fact that it would cost a whole buttered R8 to change in order to insert this powerful TDI engine and especially its main mechanical elements complementary.
To this is added the fact that the main clientele of the market such a fireball, is that of North America, is still not very fond of cars or vehicles has turbo-diesel engine.
If the beautiful Audi R8 V12 TDI had spent in production mode, it would have been powered by a thundering V12 TDI with a displacement of 6.0 liters, the power would have been 500 horses, while not to mention a couple phenomenal 738 lb-ft (1,000 Nm) provides and maintained the 1750 r / min.
Rating performance, this fireball accelerates from 0 to 100 km / h in just 4.2 seconds and announces a top speed of 300 km / h. However, despite this impressive cavalry, the R8 V12 TDI would have offered an estimated consumption li/100 9.5 km, equivalent to that of a compact car category.
It is very unfortunate that the latter can not be produced, even in very limited series. It would have demonstrated very convincing way that it is possible to produce high-performance sports cars, without having to pollute excessively. Thus, it would become a rolling laboratory for opening the door to a new way of conceiving the car, without any dismiss out of hand, while projecting a bright future for this industry, increasingly pointed to finger ...