Mechanical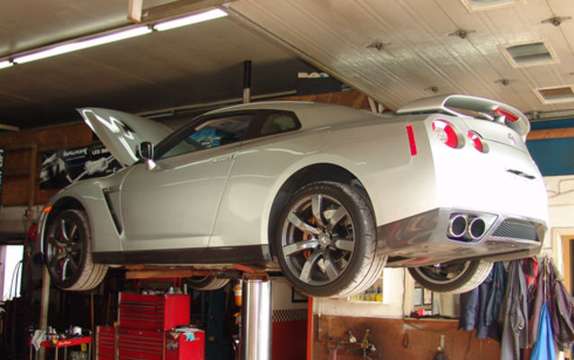 The Nissan GT-R in the garage!
In this time of year, we discover the best vehicles of the year, usually chosen by groups of experts and journalists everywhere across the planet. Very recently we got the choice of the Association of automotive journalist of Canada (AJAC). Next week and in the auto show in Los Angeles, we will Unveils 'Green Car of the year' and here we are taught that Japanese journalists come to know their choice of the best vehicles 2009.
The following are some examples of these wise choice
- Best vehicle of the year Toyota iQ
- Best Technological Advanced Nissan GT-R
- Importee best car Citroen C5
- Best fun vehicle Subaru Exiga
- Best ratio quality / price Honda Freed
For us, the most interesting of the lot is undoubtedly the car Nissan GT-R. Hundreds of auto journalists across the planet had the pleasure and opportunity to lead, to discover a new sport high-performance cutting extremely pleasant to drive, while being politically incorrect ...
Of course, you understand that the leaders of Nissan Canada are very proud of this appointment. Besides, they have just emit a press release to that effect, which reads in part: 
-----------------------------------------------------------------------------------------------------
NISSAN GT-R PRIZE LAUREATE "MOST ADVANCED TECHNOLOGY" COACH OF THE YEAR JAPAN
MISSISSAUGA, ON, Nov. 13 / CNW / - Nissan Canada Inc. today announced that the NISSAN GT-R supercar has won the "Most Advanced Technology" reward highly coveted award from Car of the Year Japan 2008-2009 . 
The final selection made by the executive committee of Japan Car of the Year, was held on 10 and 11 November Oiso in Kanagawa prefecture. During the award, the jury described the NISSAN GT-R as "a very powerful supercar has own broadcasts, offering a new body structure ADVANCED combining carbon, aluminum and steel, double clutch and impressive the very first independent transaxle four-wheel drive in the world. "   
Since its launch Dec. 6, 2007 in Japan and July 7, 2008, in North America, the Nissan GT-R has been successful worldwide. The vehicle has already already on sale at Nissan dealers 22 from one end to the other of Canada and its MSRP is $ 89,900. Deliveries to the Customer of the GT-R began in August 2008. Each dealer offering the GT-R has received special training and has benefited from an improvement in its facilities.