First contacts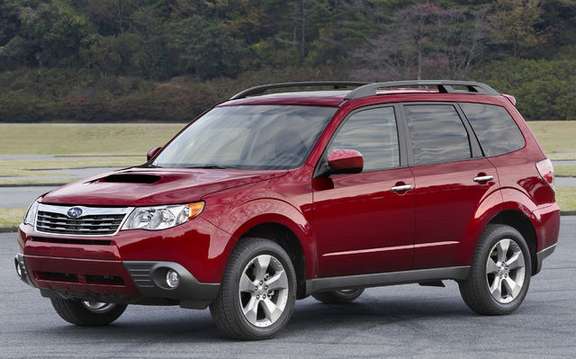 Subaru Forester, a successful redesign
Five Hyundai models less than $ 20,000
Given the enormous known with the $ 9,995 Accent, Hyundai Auto Canada Corp. success. decided to offer it at this price on a national scale of Saturday, March 15, 2008. originally Available at this price only in Quebec as part of a pilot program, the Accent is now available for $ 9995 in all concessions in the country.            
"The price for the 25th anniversary announcement in Quebec Accent has a lightning generates interest," says John Vernile, vice president of sales and marketing at the Hyundai Auto Canada Corp.. "The traffic in grants has increased by nearly 60 percent through the Quebec. Indeed, the reaction outside Quebec was such that we had no choice but to add the Accent $ 9,995 to our list of vehicles has prices birthday for the rest of Canada. " Celebrant 25 years of sales of vehicles in Canada, Hyundai slice of the cash purchase price of four of its most popular models 2008:
 1. Economics of $ 3,600 on the Accent, now a debutant $ 9,995 (sedan and hatchback versions has).
 2. Economics of $ 5,150 on the Sonata, now a debutant $ 18,995.
 3. Save $ 3000 on the Tiburon now has debutant $ 15,995.
 4. Economics $ 4,200 on Tucson L, now a debutant $ 16,995.           
"The impact of Accent anniversary award was such that we convinced the Ulsan plant to build more Accent for Canada," said Mr. Vernile. "With all the prices drop our vehicles and five models offered under the $ 20,000 mark, Canadians full of reasons to want to visit a Hyundai dealer."