First contacts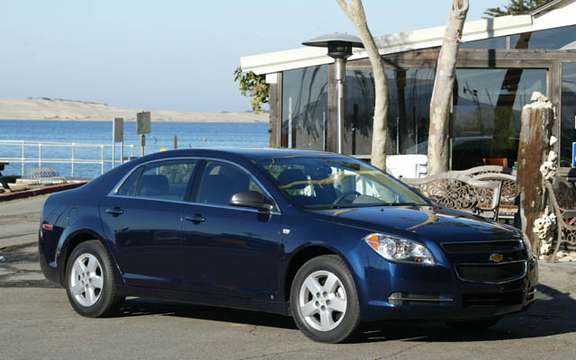 2008 Chevrolet Malibu, not just a good value!
For the second consecutive year, a car from General Motors Corporation has received the highest award of the price of the car and the North American pick-up of the year (NACTOY), and it was announced today the opening of the International Motor Show in North America.     
The Chevrolet Malibu was chosen by the jury of journalists this year from 13 to 15 cars and pick-ups. GM vehicles have won four of the six finalists for the awards; the last year, the Saturn Aura and Chevrolet Silverado were award winners.     
"This award is a result of our intensive efforts to renew the focus on the design, manufacture and expertise to our cars and pick-ups," stated Bob Lutz, GM vice president. "We are honored that automotive journalists and consumers recognize our efforts. Having four vehicles among six finalists exceeded all our expectations."     
The NACTOY prizes are awarded each year by large automotive journalists who evaluate the vehicles after factors including the quality / price ratio, innovation, handling, performance, safety and driver satisfaction. The jury this year was composed of 45 automotive journalists from the United States and Canada.     
The 2008 Chevrolet Malibu delivers solid performance, low power consumption and an elegant model, reflecting the design of the Chevrolet brand. Chevrolet offers a wide range of models cared for, well equipped and effective, including the Malibu Hybrid model has very low power consumption. The new Malibu is commercialized since last November.     
"With regard to the 2008 Malibu, our goal was to offer customers a stylish and uncompromising model that can compete with the best competitors in the segment of midsize sedans," stated Ed Peper, Chevrolet general manager. "The customers have received this message because the new Malibu will sell faster than our ability to provide the dealers."     
Commercialized has a starting price of $ 19,995 in the U.S., the Malibu has recorded an increase of 99 per cent of its sales to individuals last December. The 2008 Malibu was designed and built to be commercialized not only the United States but also in Canada, Mexico, Israel and the Cayman Islands.