Tests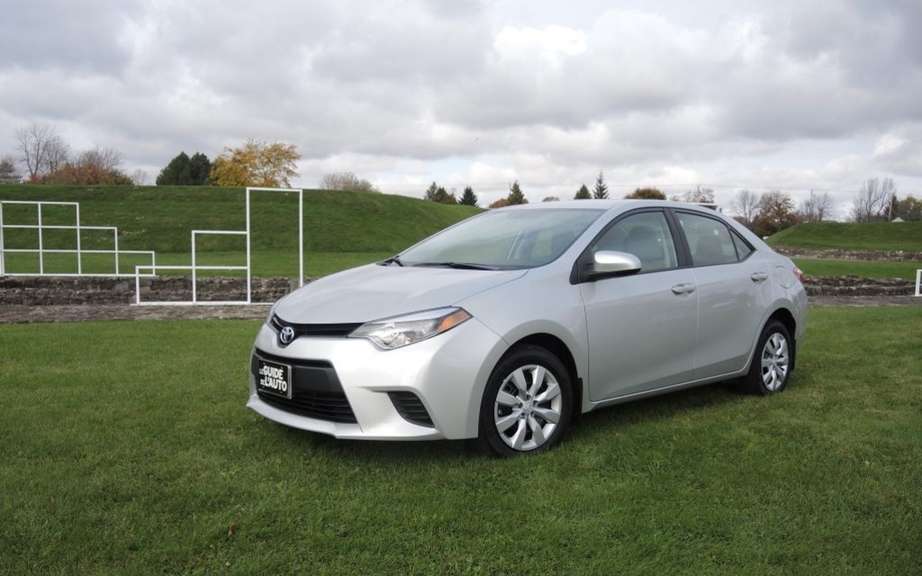 Toyota Corolla 2014: All that for that?
First contacts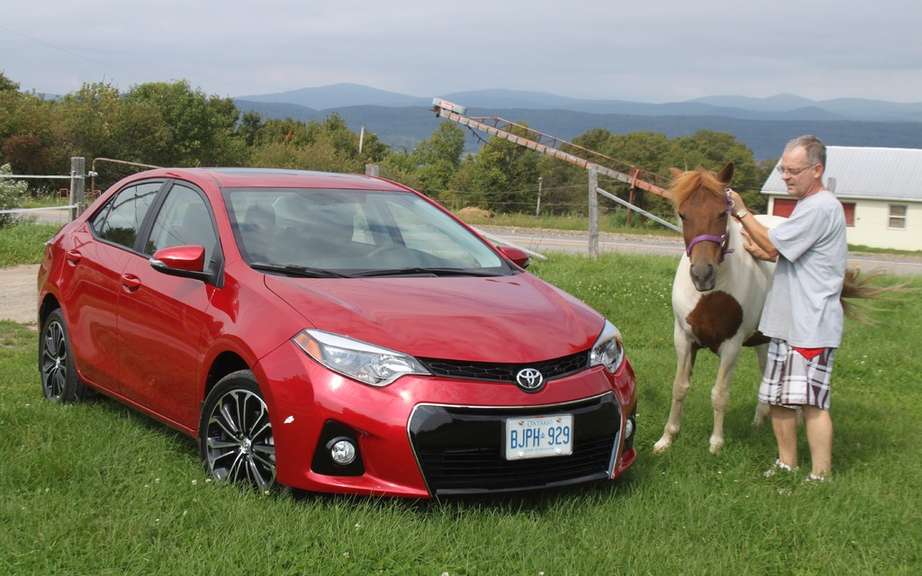 Toyota Corolla 2014 less drab
First contacts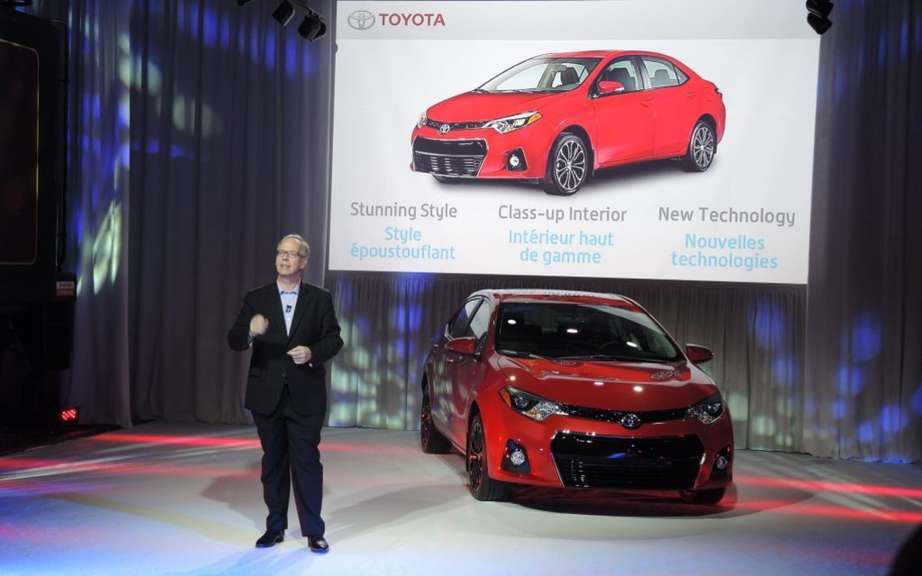 Toyota Corolla 2014 sportier? More exciting? Less uptight?
New models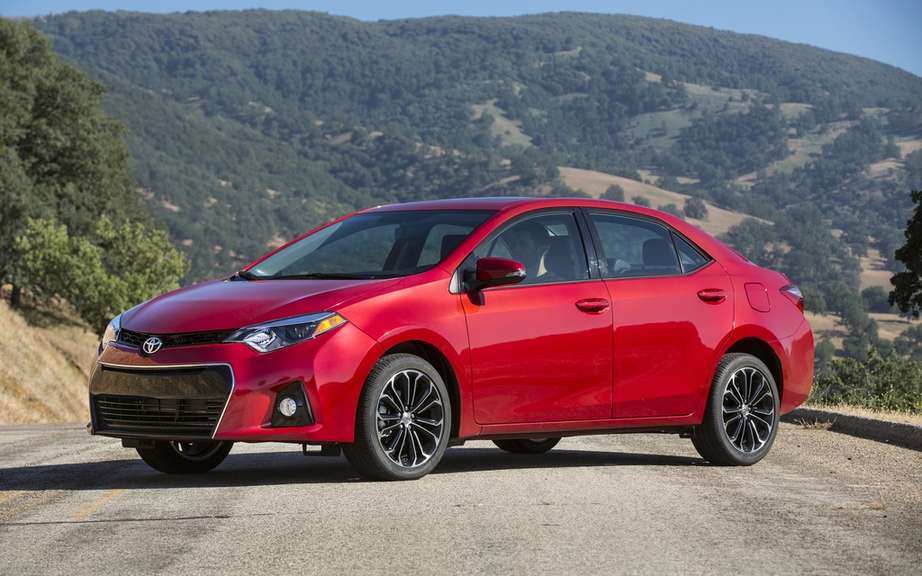 Toyota Corolla 2014, new forms rather angular
Toyota Canada is proud to announce the sale next week, the Corolla 2014.
A highly anticipated car, which presents a more dynamic style than its predecessor, in addition to providing a list of standard equipment more robust.
For example, each receives Corolla 2014 serial:
has LED headlights;
assisted opening the door;
the fully electric ice;
an audio system with Bluetooth connectivity;
a USB socket audio input;
steering wheel has multiple functions and other ...
For our work, the best-selling car around the world is always situated Assembly in the Ontario plant, Cambridge.
The 2014 Toyota Corolla is available in four versions: CE, LE, S and LE ECO.
The Corolla CE (from $ 15,995)
It remains the entry-level version, which is distinguished by its great generosity and prices starting very realistic for a first car buyers.
Corolla LE (from $ 19,500)
It is available in four variants. Among its main features, we note the presence of a box is smart continuous variation called CVTI-S.
Corolla S (from $ 19,215)
This is the most fun to drive model, with either a six-speed manual gearbox or transmission CVTI-S with fashion and sequential shift paddles on the steering wheel speed uphills.
The Corolla LE ECO (from $ 20,250)
It is new and the letters "ECO" are directly reference, the addition of a valve mechanism continuously variable Valvematic, which allows it to be more generous towards our environment.
Faithful to 1.8 liter
Toyota Corolla 2014 remain faithful to the four-cylinder 1.8-liter that delivers an output of 132 horsepower or 140 in the LE version ECO.
Four types of transmissions come complement all: a manual six-speed automatic has four reports CVTI CVTI-S and-S with sequential mode and paddle shifters.