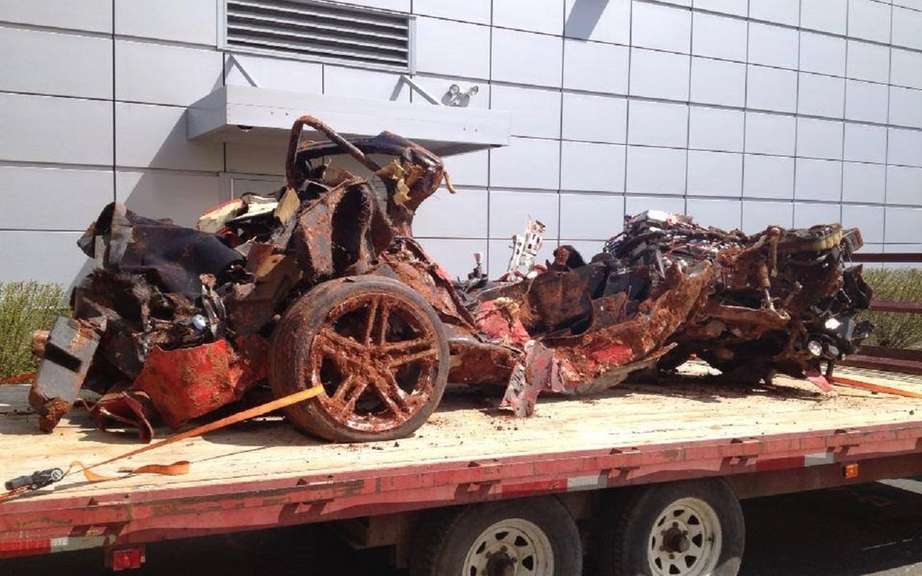 The last Corvette finally withdrawn from rubble
DEVELOPING *** ***
February 14, 2014: Yesterday, General Motors stated that she would support the restoration of eight Corvette swallowed. However, it will take a bit. It will take between two and three weeks to enter cars and between four and six days to ascend to the surface. Such a long delay is explained by the fact that engineers need to ensure the safety of the premises and then not further damage the Corvette, which at least two are worth about $ 1 million $ each.
---
This morning, coming to work, employees of the National Corvette Museum in Bowling Green, Kentucky, were treated to a vision of horror. No less than eight Corvette are collected in a gaping hole 40 feet in diameter and 25 to 30 feet deep. The incident would have happened between 5 pm and 30 pm 5 45 (4 h and 4 h 30 45 Time Quebec). An alarm would be triggered, alerting the city fire department.
Six Corvette engulfed belong to the museum. It includes a model 1962 a 1984 PPG Pace Car, the millionth Corvette (1992), a 40th anniversary edition Ruby Red (1993), a Hammer Mallett Z06 2001 and the 1500 Corvette 000th (2009). There were also two other Corvette ZR1 a Spyder and a 1993 ZR1 Blue Devil in 2009, lent by General Motors.
Bowling Green is situated in an area where there are several of the most important caves in the United States. Nobody was hurt during the collapse and the museum will reopen tomorrow, unless the affected party called the Skydome.
The only positive aspect of this sad story is clear that this kind of disaster does not happen as ours ...