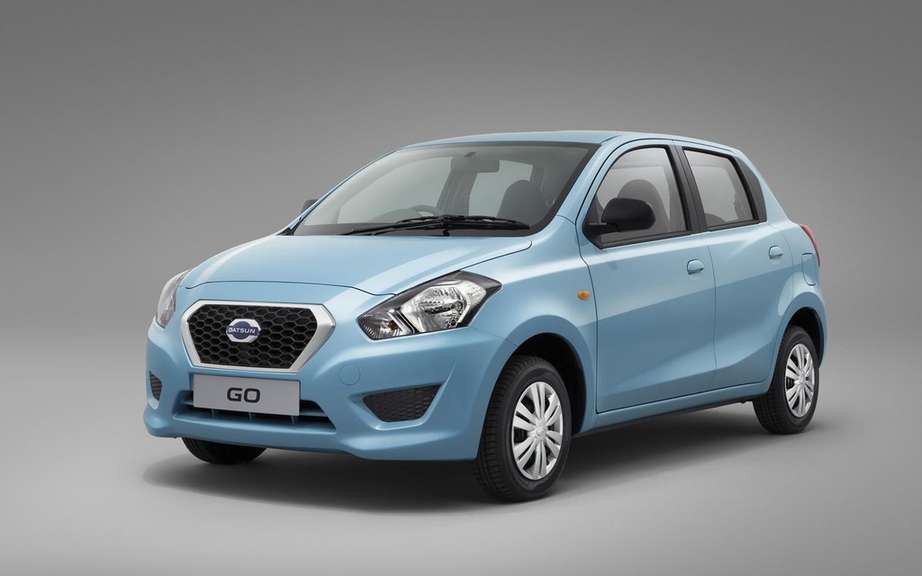 Datsun GO: the first of a series of models to come
The Datsun brand will rise from the ashes
After confirmation of the return of the Datsun brand, here we are entitled to a first teaser explicit enough.
For the Renault-Nissan group, it is the creation of a brand that will find quite has opposed the ambitions of Infiniti models.
Thus, future models will be called Datsun entry-level cars, reserved for certain emerging markets, such as those of South Africa, India, Indonesia and Russia, to name only Those ones.
Conceived on the basis of the small Nissan Micra, the Datsun developing will be produced in India and will be available, initially in the form of a hatchback car has five doors.
It should inherit the engine block of the Micra, a small three-cylinder 1.2-liter with an output of 80 horsepower.
Its unveiling is planned for July 15, while marketing is planned for mid-year 2014.