Toronto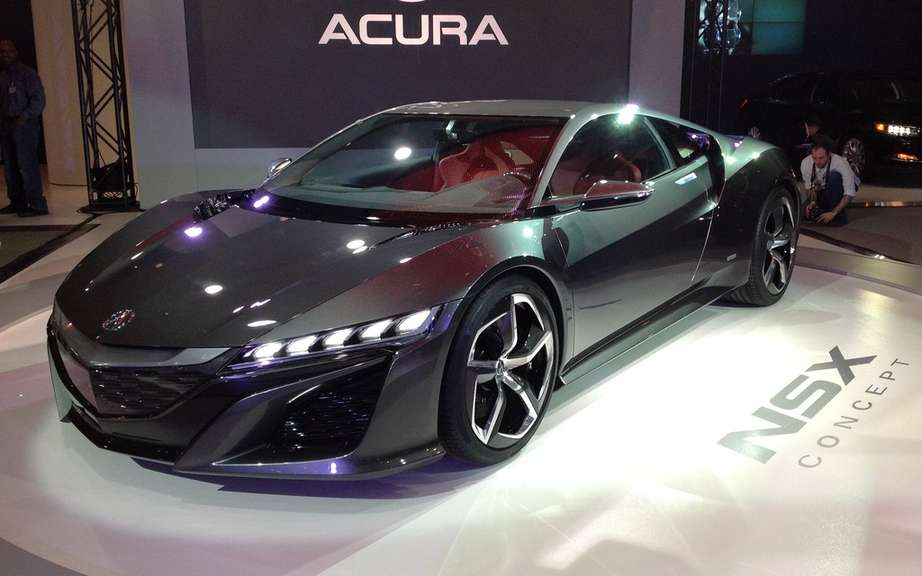 Acura NSX Concept: It is closer to the model of series!
Acura HAS today published a picture of a prototype of the NSX supercar and announces a functional prototype Will Be on the track just before the Honda Indy 200 IndyCar race to be Held August 4, 2013 at Speedway Mid-Ohio Lexington, Ohio; the NSX prototype in special livery Will effect a lap PRIOR TO the race Will Be Broadcast at NBC Sports Network That Day Commencing 15 h 00 (EDT).
The overall development of the NSX, Whose is Planned launch in 2015, is led by engineers from Honda R & D Center Americas, Inc. is a Raymond, Ohio. In addition, as Announced in May, the next generation of super-car Acura Will Be Produced at the new High Performance Centre manufacturing is very close to Marysville, Ohio also in. ..
The prototype model Retains the style and proportions of the NSX concept That Was first presented at the International Auto Show in Detroit in 2012 while it is powered by a V6 engine Which Will Be central mounting endows the vehicle serial; and engine torque innovative new AWD system is great variability SH-AWD ® hybrid sports three Acura engines.