smart forjeremy Produced in limited series
Los Angeles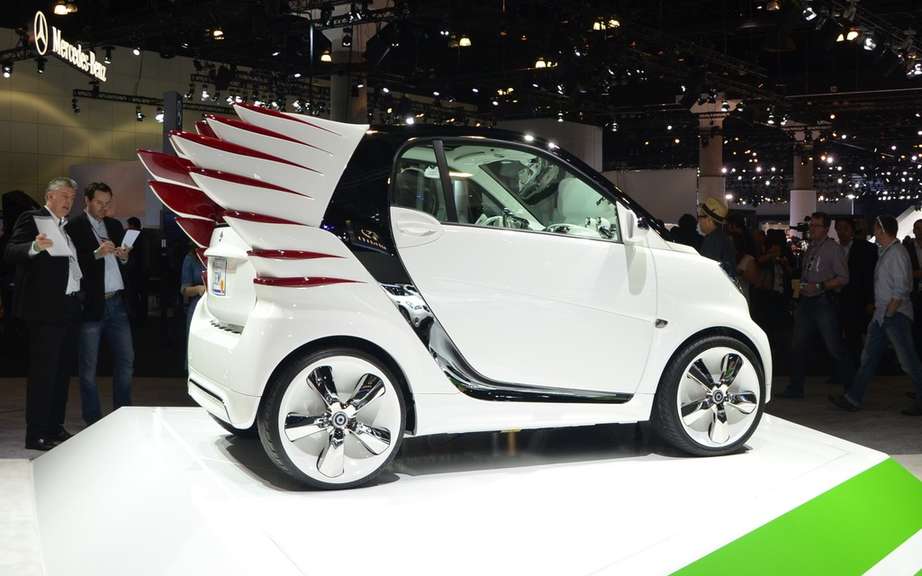 smart forjeremy: wings of an angel
The last Auto Show in Los Angeles, unveiled HAD icts smart forjeremy concept designed by the American designer Jeremy Scott.
The concept is as smart forjeremy particularity wearing the wings. Needless to say That the journalists Have you Considered covered the show-have this car as an aberration.
Stand well, smart Will Produce icts model in very limited quantities in forjeremy declinations Turbo Brabus Electric Drive and Electric Drive. HOWEVER, it Confirms That The wings of the serial model Will Be more discrete.
Very expensive
The base price is demand for the model of serie a small circulation EXCEEDS 33,000 euros ($ 43,000) or more than € 40.000 ($ 52.000) for the Brabus ED release.
It sounds expensive but there are so Few cars with wings ... Exclusive assured!