Variables Canadian sales in January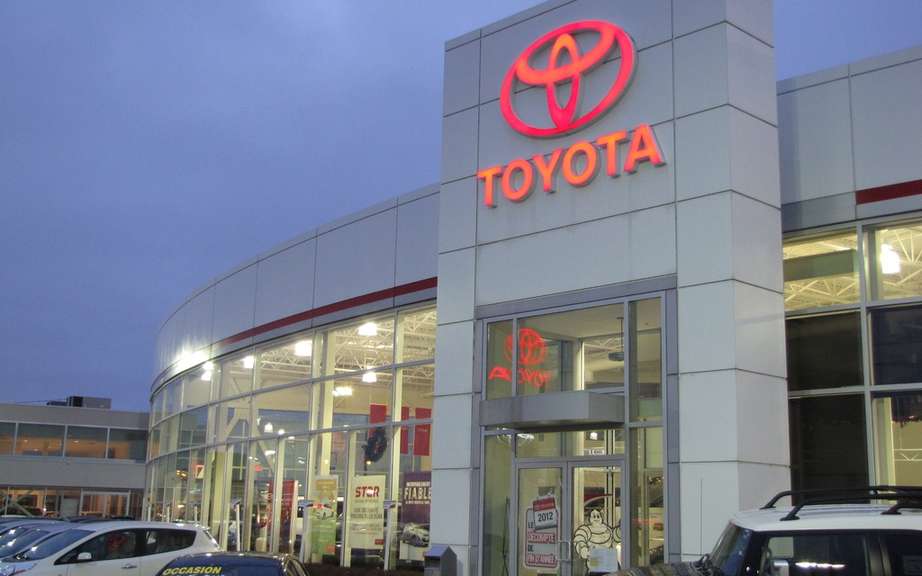 Sales per dealer, Toyota and BMW head
The most popular brands in Canada in 2013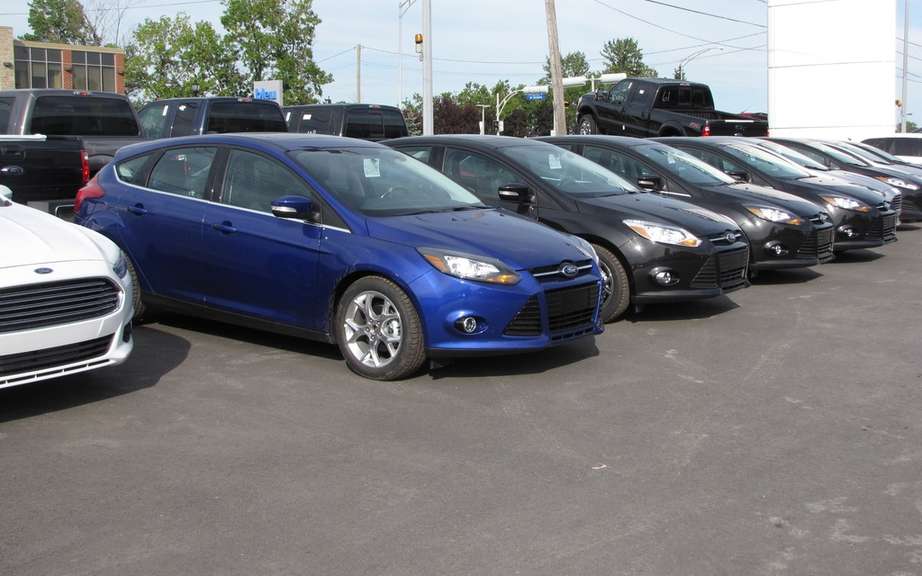 Ford Canada is still the best seller in December
It is poised for another good year, according to the Department of Economic Studies BMO.
• Third consecutive year of increased sales of motor vehicles; increase of 10 percent since 2011
• Innovation in manufacturing stimulates consumer demand
Canadian sales of motor vehicles had another record year. Sales of light vehicles are growing for the third consecutive year and the industry is poised for another good year, according to a new report by the Department of Economic Studies BMO.
The preliminary figures show that the industry has experienced continued thanks to sales of light vehicles growth - which include all passenger vehicles and trucks exclude larger than that of a standard pickup - which jumped to 1, 74 million units in 2013, up 4 percent compared to the previous year (1.68 million units sold) and 10 per cent compared to 2011 (1.59 million units sold).
"A range of solid models and new products offered by manufacturers has conditions very generous funding will continue to attract the interest of Canadian consumers," said Alex has Koustas, Economist, BMO Capital Markets. "The sales activity remains vibrant, but it is expected it to be lower than last year due to increased levels of ownership of vehicles and higher debt levels. Anyway, it is unlikely that we will see a overheating of the market as financing conditions remain balanced ".
Mr. Koustas expects that sales will decline slightly motor vehicles from 1.78 million units in 2013 to 1.71 million units in 2014. Despite this decline in projected volumes in 2014, sales of vehicles automobiles for years anyway should mark the third annual best performance to date.
Factors driving sales of motor vehicles
Mr. Koustas stresses that continued investment in the automotive industry contributes to fuel the growth of this sector. Factors such as technological advances and lower fuel consumption in all segments of compact cars to pickup large format, have enable continued growth. Here are some examples:
• Strong growth in auto loans: Since 2009, sales of Canadian auto loans have experienced an astronomical increase of 165 percent, compared to only 35 percent for all consumer credit loans. Loans showing historical returns that are among the best and rates to remain low, the wheel of the credit should remain well oiled during the next year.
• Resumption of auto leasing: Before the financial crisis of 2007, the credit market lease accounted for nearly half of car sales, but in 2009, the percentage drops below 10 percent. Since, however, the activity of credit lease had a good ski lift and now accounts for over 20 percent of sales.
• The competition is becoming stronger: Manufacturers of motor vehicles feel hot soup because their competitors are feeling with redraw vehicles offering more amenities, more performance and more value than those of previous generations. For example, fuel efficiency has increased by almost 20 per cent for all vehicles over the past five years, besides technology, dimensions, safety and functionality of these vehicles have improved .
"At a time when manufacturers seek to strengthen their brand and attract new customers, prospective buyers can benefit offers really attractive financing and leverage the competitive nature of the industry," says Robert Sadokierski, Chief Financial Dealer Services, BMO Financial Group. "In addition, BMO recently consolidated its crew Financing dealers to provide customer IMPROVED more closely aligned with the market evolutionary Canada-US experience.
This new structure allows us to offer dealers a full range of financial solutions adapted designed to support clients' businesses more efficiently. "
About BMO Financial Group
Founded in 1817 as Bank of Montreal, BMO Financial Group is a North American company highly diversified financial services. With assets totaling $ 537 billion as at October 31, 2013, and employs more than 45,000 employees, BMO Financial Group provides a broad range of products and solutions in the areas of personal and commercial banking, wealth management and investment banking.