Los Angeles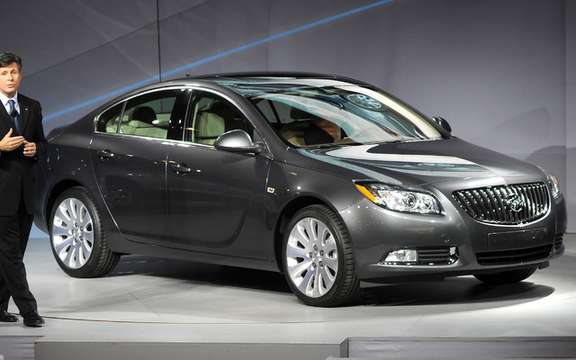 2011 Buick Regal: to discover at the Los Angeles
-Second new car built on the flexible manufacturing chain and the cutting edge of technology Oshawa.
-Production will commence in the first quarter of 2011.
It was confirmed today that the all-new 2011 Buick Regal will be manufactured in North America to the assembly plant in Oshawa cars in the first quarter of 2011. The new 2011 Buick Regal is a sport sedan intermediate conceived by the Opel Insignia, European Car of the Year 2009; she brings to the North American market all the winning features of the Insignia design, technology and power of European inspiration.
"The new Buick Regal is a modern performance sedan and the fact that it will be manufactured here in Oshawa is excellent news for our employees, the CAW, dealers and suppliers," stated Arturo Elias, president of General Motors Canada. "Given that the Buick brand is at the top of the scale in the industry as to the quality and the Oshawa assembly plant has a longstanding reputation for quality car mount, customers can s' expect that this intermediate sport sedan surpasses their expectations. "
Manufacturing Buick Regal is in the series of good news regarding GM plants manufacturing in Canada:
    * Workers at the assembly plant in Oshawa Car make up extra hours since June 2009; they continue to do so at the beginning of next year to meet the demand for Chevrolet Camaro;
    * Production of the Camaro Convertible will begin at the Oshawa plant in the first quarter of 2011;
    * In the third shift has CAMI Automotive will add additonal hours to answer the demand of all new Chevrolet Equinox and GMC Terrain;
    * Thanks to the $ 90 million in CAMI Automotive, this will make 40,000 additional vehicles, which will help to maintain the workforce full time in this plant;
    * The assembly line of boxes versatile speeds implementation has the GM plant in St. Catharines will be inaugurated by the efficient six-speed gearbox for front wheel drive cars.
The new Buick Regal, which joins the models Chevrolet Equinox and the GMC Terrain model is the third new vehicle GM was committed to make under its agreement with the governments of Canada and the Ontario.
General Motors of Canada (GMCL), whose registered office is situated in Oshawa, Ontario and employs 9,000 people nationwide. It manufactures various vehicles and powertrains, and running the full range of General Motors vehicles and related services through the intermediary of left dealers across Canada.