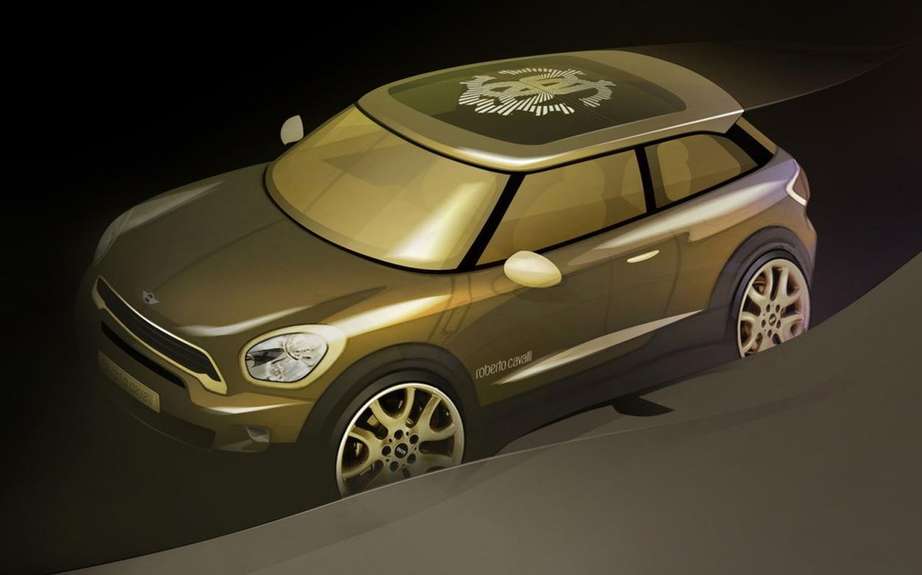 Mini Life Ball 2013: Mini Paceman site has
Mini Life Ball is a charity event which serves to the fight against AIDS. An activity which has joined the MINI brand in 2001.
This year, it's Roberto Cavalli which was mandated to makeup, has its way, the new MINI Paceman.
For the occasion, the designer has used its own color to decorate the body of the car, according to the lightings, passes a brownish color to black.
To this is added an impressive logo trademark of Mr. Cavalli, up on the roof and appendages gild around the body.
Inside, the presentation gives way to shades gilt and black.
The auction was held this weekend.