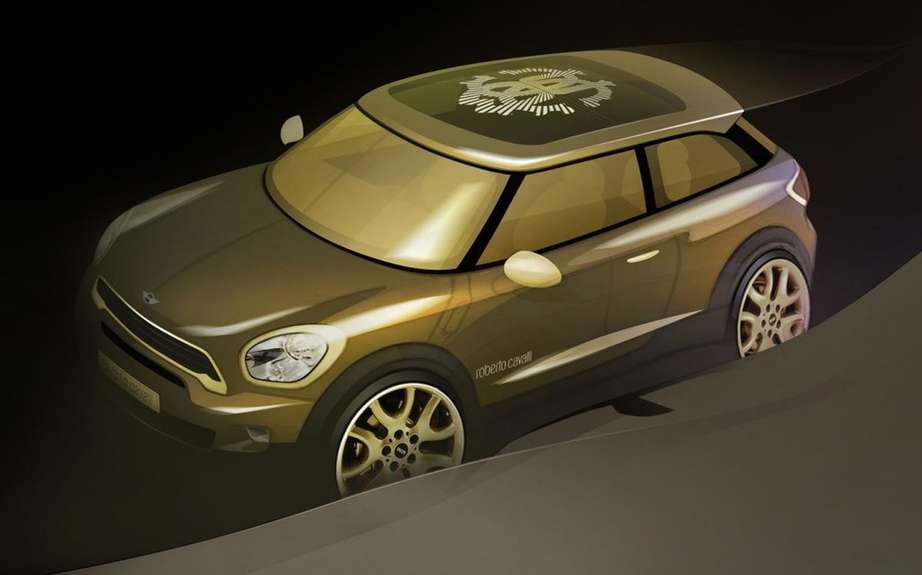 Mini Life Ball 2013: Mini Paceman site has
Since 2001, several personalities are found to lend their support to the charity "Mini Life Ball" which organizes each year a very special event to support the fight against AIDS aims.
The main activity of this charity event is to design a car brand Mini whose transformations will make a unique model in the world. This Mini will then be put to auction to raise as much as possible.
The "Mini Life Ball" is held every year in Vienna, Austria. This year, two Canadian designers who designed the Mini quite inedite.
Mini twins Dean and Dan Caten
Ontario artistic creators of the fashion house Dsquared designed to have the 2011 edition of "Mini Life Ball" this unique car that was put to auction.
Called "Red Mudder", the Caten twins inedite Mini is distinguished by:
- Its ground clearance UNCOVERED
- Its wings extended
- Its all-terrain tires studs
- Its black wheels
- Spare wheel placed on the tailgate
- His footsteps
- Its roof rack
- Its ramp lights
After all, we are in the presence of a Mini Cooper S transformed into vehicle bush ready to face the most hostile lands of Canada. Speaking of this great country, note the presence of a maple leaf on the doors of this unique vehicle of its kind.
Even the interior is distinguished by:
- Configuration has only two places
- Its protective screen
- Its cargo section rubber-coated materials
- His trunk aluminum and gas cans
- Its panoramic rooftop
For the moment, no information was received about the amounts raised by the sale by auction held at the end of last week.