Frankfurt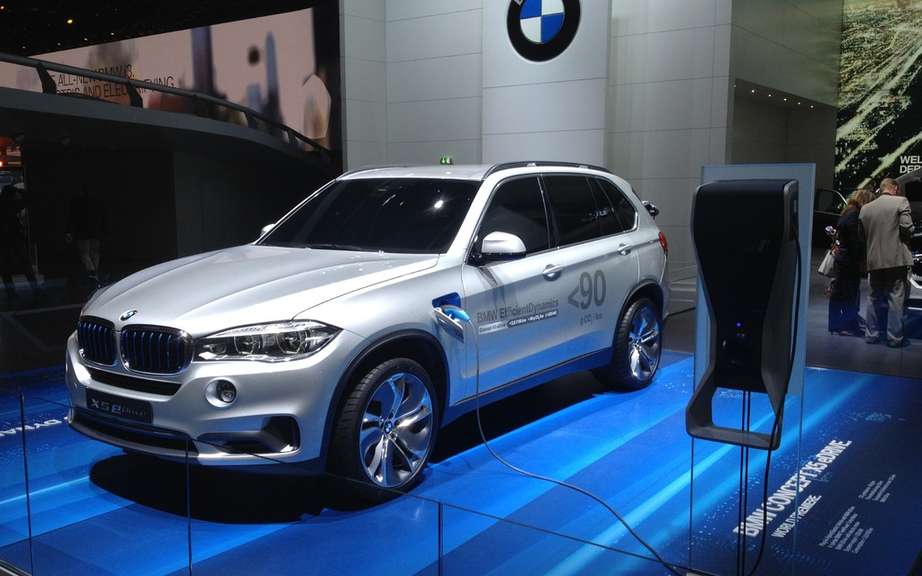 BMW X5 eDrive rechargeable hybrid drivetrain
New models
BMW X5 2014 start of production Spartanburg
For its third version, the massive BMW X5, appeared on the market in 1999, receives minor cosmetic changes, associated to an overhaul of its various powertrains.
We can recognize this new vehicle by its more massive bumpers, wheel arches its most visible and slimmer headlights. At the rear, the side lights have been redesigned. The aerodynamics of the X5 was pushed to the extreme for a vehicle of this type, with the appearance of larger gills and a deflector on the rear window.
On the inside, new materials are present, and they say more comfortable and luxurious.
The cargo area of ​​the current model password 620 1,750 liters with the lowered seat, while the new model has a more generous volume, which varies between 650 and 1870 liters.
A propulsion or traction integral
For the first time, the BMW X5 will be sold with a wheel propulsion. It will continue to be offered with xDrive AWD, with the exception of the model X5 xDrive30d. The power of the V8 4.4-liter engine of the BMW X5 xDrive50i goes from 407 to 450 horsepower.
It is always assembled in the United States, situated in a modern plant in Spartanburg.
Marketing will commence in December 2013.