Environment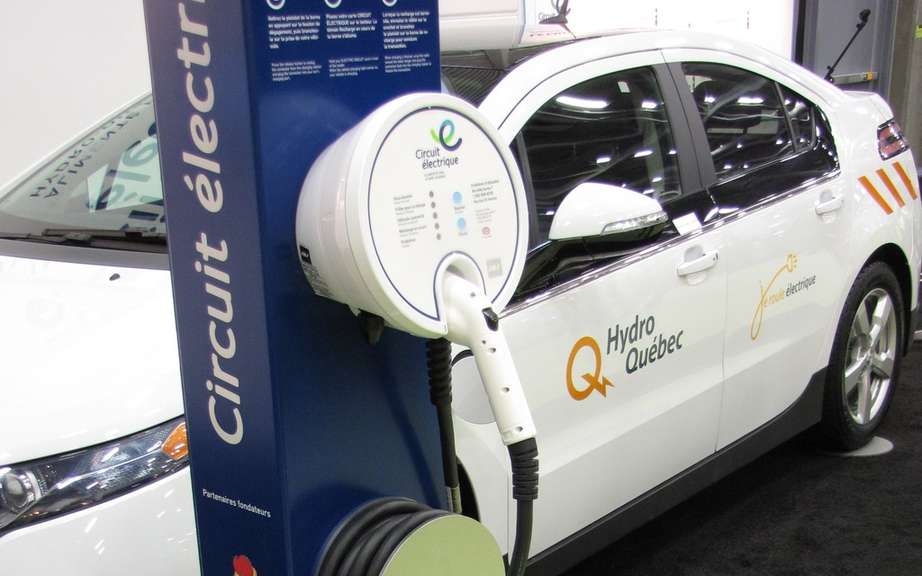 The electric circuit has moved Drummondville
The founding partners of Electric Circuit - The Rotisseries St-Hubert, RONA, METRO, the Metropolitan Transportation Agency (AMT) and Hydro-Quebec - are pleased to announce the signing of a partnership agreement with DeSerres for the deployment of two public charging stations for electric vehicles. The terminals will be built in the store parking DeSerres situated on the boulevard Taschereau, Longueuil has, and the Galeries de la Capitale in Quebec City.
The arrival of DeSerres door 29 the number of partners in the electrical circuit, a network constantly growing.
Marc DeSerres, president of the company, said: "DeSerres is proud to participate concretely in the development of the electric circuit and our new partnership with Hydro-Quebec, Quebec company responsible fits perfectly into our sustainable development policy. In addition to serving in both our clientele and the general population, we hope, with these new terminals, contribute to build a more ecological future in Quebec. "
"By hosting DeSerres, a family business recognized as a flagship of the Quebec business centenary the electric circuit continues its expansion to promote electric mobility. DeSerres, which we are very proud of the accession to our network allows us to diversify our offering for the benefit of our members and conductors in us, "said Pierre-Luc Desgagne, Senior Manager - Strategic Planning Hydro-Quebec on behalf of the founding partners of the electric circuit.
The Electric Circuit
It remains a major initiative in the deployment of the charging infrastructure needed to support the arrival of electric vehicles and rechargeable Quebec.
The electric circuit has 150 charging stations at 240 volts service including parking AMT and several RONA hardware stores, grocery stores and rotisseries Metro St-Hubert in Quebec. Since its inauguration 30 March 2012, 24 other private and institutional partners have joined the electric circuit. Its expansion will continue so that it provides greater geographical coverage and desserve a greater number of EV drivers in several regions of Quebec.
Much needs recharging electric vehicle owners is filled at home or at work.
Public charging infrastructure allows motorists to drive with peace of mind by offering them the opportunity to refuel on the way when necessary. Users of electric circuit beneficient a telephone helpline operates 24 hours on 24 and managed by CAA-Quebec and a locator service terminals. Of course, the electric circuit website is updated as and as new terminals are brought into service or deployed.
About DeSerres
For over 100 years, DeSerres makes every PIECE to bring people closer to their creativity. Major destination, DeSerres is the largest retailer in Canada of material for artists and creative leisures, toys, frames and decoration products varies. A vast network of international suppliers and a range of 40,000 products help position the company as a leader in its field. Each store is a real box has ideas and offers a unique shopping experience and customers are invited to learn, discover and share their passions. Engine of creativity in Quebec, DeSerres continues its expansion in Canada and has 30 branches, in addition to its virtual store deserres.ca.