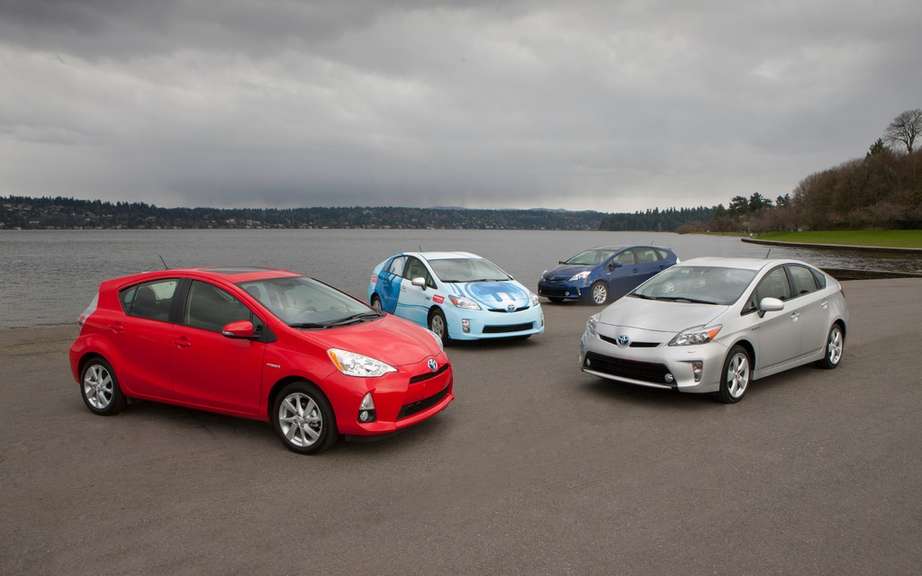 Toyota Prius: 3,000,000 copies sold
Tests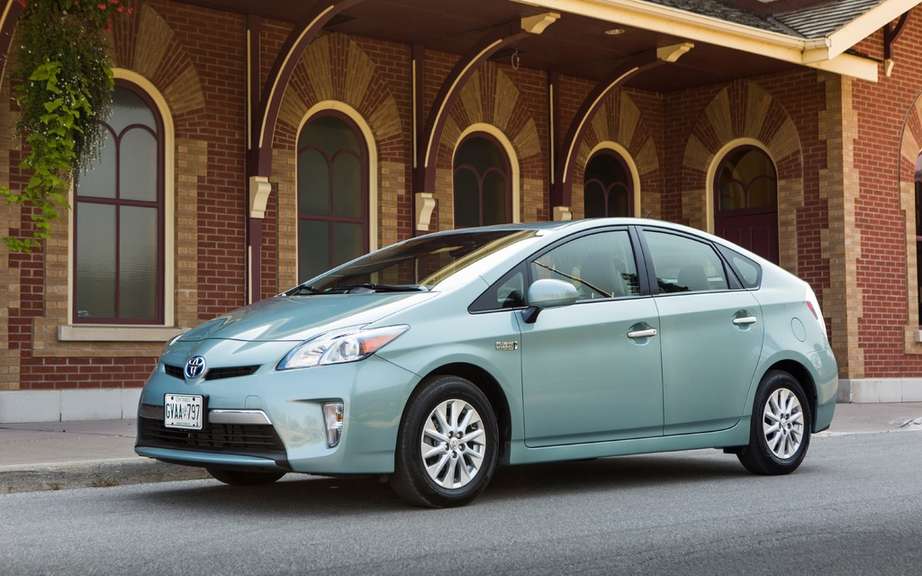 Toyota Prius PHV 2014 Plug or not to jump?
Two Canadians and a Toyota Prius PHV left a destination Monte Carlo to attend the oldest and most prestigious green rally the world to demonstrate the robustness and effectiveness actual energetics provided by the Hybrid Synergy Drive (HSD) Toyota.
Conceived to be effective in everyday driving, the new Toyota Prius PHV will be put to the test in situations that simulate real conditions in terms of fuel consumption and performance during the Rallye Monte Carlo Energies Nouvelles, which will last three days.
The Prius PHV offers an amazing energy efficiency with a consumption of 3.8 L/100 km, a range of about 25 km in city mode all electric with a full load as well as the opportunity to reach a speed of up to 100 km / h on the highway. Drivers who wish to pass the hybrid electric mode or vice versa have to press a button. For larger distances, once the electric charge is depleted, the vehicle automatically switches to hybrid mode entirely as a normal Prius.
The vehicle uses proven lithium-ion battery that can be recharged from a household outlet or a public charging station. All plug-vehicles sold in the market, this is the car that recharges faster - about 180 minutes on a 110 V and 90 minutes with a current of 220 V - and is currently on sale at dealerships Toyota across the country.
"Toyota Hybrid systems have been tested under real conditions," said Stephen Beatty, Managing Director of Environment at Toyota Canada Inc. "It is not surprising that the Toyota Hybrid Synergy Drive powertrain of choice represents the model to follow in terms of energy efficiency, and it is this which explains why more than a quarter of the vehicles involved in the rally this year are powered by the Toyota HSD system. "
Rallye Monte Carlo Energies Nouvelles held from 21 to 23 March 2013 and marks the beginning of the season Cup alternative energy FIA 2013. Organised by the Automobile Club de Monaco, the event is organized every year since 2000 and attracts over 300 competitors must drive about 1000 km over a period of three days.
Season Cup includes 12 green alternative energy rallies, including a stopover in Canada, the Rally Green Montreal. Toyota Canada has carved a place in the Rally of Monaco, winning the event in Montreal for the second time last October. Vinh Pham take up again behind the wheel of the Prius PHV, with Alan Ockwell will be his browser.
For more information about the Cup of alternative energy and the FIA ​​Rally Monte Carlo Energies Nouvelles, visit fia.com / Points championship / alternative-energies-cup / alternative-energies-cup and acm.mc respectively.
Some details about the Rallye Green Montreal rallyevert.com are provided on the site.
To learn more about the Prius PHV, including images of the team racing green rallies Toyota Canada, visit Facebook.com / ToyotaCanadaPriusPlugin website or media.toyota.ca.