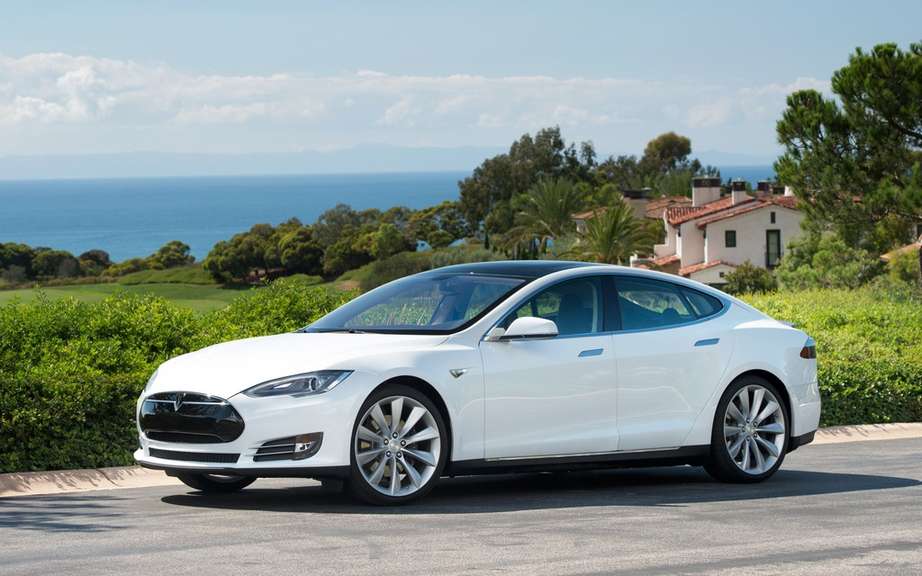 Tesla Model S: it receives a positive evaluation of Consumer Reports
The American magazine "Consumer Reports" emet good comments regarding automobile Ford Fusion Hybrid, but critics on two completely electric vehicles: the Ford Focus EV and the Mitsubishi i-MiEV.
In a recent analysis, "Consumer Reports" attributes to train for driving the Fusion Hybrid flexibility and refinement and argues that its fuel consumption is the lowest it has measured in the category of intermediate sedans.
As for the electric Focus, the prestigious magazine boasts road holding and its soundproofing, but deplores the size of its lithium-ion battery that greatly reduces the loading capacity of the automobile and space for users back seat .
"Consumer Reports" has found that the consumption of the Mitsubishi i-MiEV was the best cars, all categories combined, but was afflicted with multiple defects. The car is slow and uncomfortable, especially.
Although the electric Focus costing about U.S. $ 7,000 more in the United States that the i-MiEV, the first is a much better choice, according to the magazine for the clientele who wants to drive in electric only mode.
Moreover, "Consumer Reports" has tested the Ford C-Max, a hybrid hatchback model. The magazine has a far superior fuel consumption to the pretensions and Ford says that in the same category, the Toyota Prius V consumes less power and offers more space.
However, the interior of the C-Max is quieter and the vehicle is more fun to drive than the Prius V.