Technology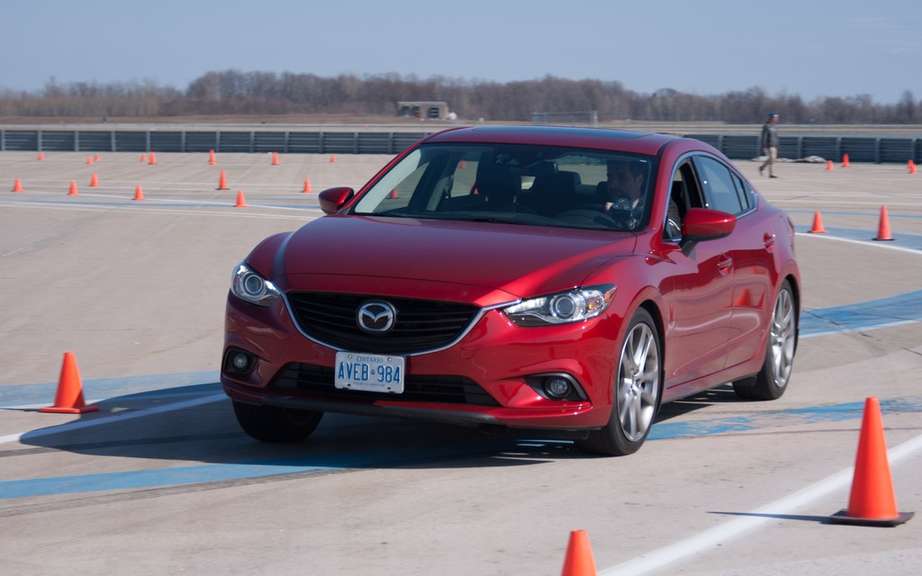 Mazda i-ACTIVSENSE: To save lives and clashes ...
Mazda Motor Corporation presents a set of advanced security technologies, grouped under the "i-ACTIVSENSE" appellation.
A technological approach that will be on the Mazda6 2014.
Mazda these technologies help the driver identify danger, avoid the collision and reduce the severity of the accident when it becomes inescapable. The new Mazda6 will be equipped with the full range of technologies i-ACTIVSENSE ', guaranteeing optimal safety conditions in different driving.
At Mazda, the research and development on technologies for security is based on the philosophy of the company, whose security is one of the fundamental pillars. Minimize the risk of accident by maximizing the conditions and circumstances in which the driver is able to control the car safely the Security Proactive Mazda aims.
The name i-ACTIVSENSE 'designated a set of advanced safety technologies, developed in line with the Security Proactive Mazda. They use a different detection modes, including the radar and the camera. It includes active safety technologies that help the driver identify hazards, and technologies that contribute to the prevention, or at least that reduce significantly the severity of the collision became inevitable.
The finality of the Proactive Security Mazda is to ensure accident-free driving. In view of this ideal, Mazda will continue its research and development on technologies of security to continue to provide its customers with products that combine driving pleasure with excellent qualities of safety and respect for the environment.
Technology security i-ACTIVSENSE
Assistance during the conduct:    
Mazda Radar Cruise Control (MRCC)
Veille keep safety distances up to speed 200 km / h, braking and adjusting speed.
Detection of hazards:   
Forward Obstruction Warning (FOW)
Detects the foregoing vehicle and warns the driver early enough collision risk to give him time to brake or perform a maneuver of avoidance.
Lane Departure Warning System (LDWS)
Warns the driver unintentionally changing lanes.
Rear Vehicle Monitoring (RVM)
System able to detect cars in the blind spot and alert the driver.
High-Beam Control System (HBC)
Provides optimum night vision automatically alternating lights and low beam to avoid dazzling drivers coming the other way.
Adaptive Front-lighting System (AFS)
Rotates the headlights to better illuminate around corners, depending on the rotation of the steering wheel and the speed of the car.
Prevention of collision and damage limitation:   
Smart Brake Support (SBS)
Monitors traffic foregoing speeds between 15 and 145 km / h. The system warns the driver when the safety distance is no longer respected and automatically brakes if risk of collision.
Smart City Brake Support (SCBS)
Automatically slows the car to avoid a head-on collision at low speed (4 to 30 km / h) or to mitigate the effects (Smart Brake Support works with low speed in urban traffic and congestion).
Distance Recognition Support System (drss)
Measure the distance that separates the car the vehicle foregoing, and, depending on the speed, calculates the time remaining before the car overtakes the vehicle.