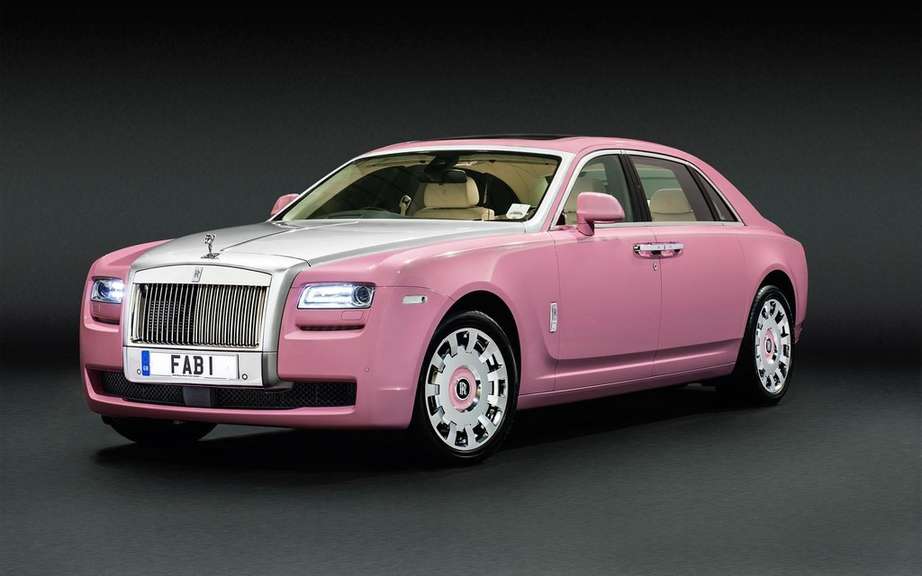 Rolls-Royce has been involved in the fight against breast cancer
Chevrolet will donate $ 200 for each round on a yellow flag opener Camaro SS rose during the AdvoCare 500 race
Chevrolet Racing renews its commitment to the fight against breast cancer this weekend at Atlanta Motor Speedway. For the occasion, for each round performs on yellow flag, Chevrolet will donate $ 200 to the American Cancer Society as part of the Making Strides Against Breast event Cancer.
"To celebrate our 100th anniversary in 2011, Chevrolet was associated with the American Cancer Society, and the positive response of our dealers, our employees and our customers led us to renew this alliance to further fight the odds of American Cancer Society, "stated Don Johnson, vice president of sales and after-sales Chevrolet service. At Chevrolet, we believe that the heroes of everyday can realize great things, and it is in this spirit that we seek to achieve our goal of living in a world without breast cancer. "
Friday 30 women who survived breast cancer and their guests will spend a day at Atlanta Motor Speedway and will participate in the race by the opening car Chevrolet Camaro SS on this deemed along with Jamie McMurray, a member of the track team Chevrolet NASCAR Sprint Cup Series, Ron Hornaday Jr. and, sacre four-time champion of the NASCAR Camping World Truck Series. Danica Patrick, driver of the NASCAR Nationwide Series, these women also meet for a session of photos and autographs.
Sunday, Chevrolet paid $ 200 for each lap yellow flag during the NASCAR Sprint Cup Series AdvoCare 500 race, led by the pink Camaro SS with the logo Making Strides Against Breast Cancer. In 2011, 64 laps on a yellow flag allowed the American Cancer Society to pocket $ 12,800.
October is National Awareness Month breast cancer. In September, Chevrolet will announce the holding of other activities of the brand, dealers, employees and customers to support the American Cancer Society and Making Strikes Against Breast Cancer.
"Last year, the American Cancer Society has relied on donations over $ 900,000 to realize its mission to save lives and support people affected by the disease thanks intrigues research to combat the disease, says Roshini George, National Vice-President for the promotion of the health of the American Cancer Society. With the approach of the national awareness month breast cancer, we want to thank Chevrolet for their support and remind everyone to switch to the action to make a difference in the fight against breast cancer. "
The third-generation Corvette (C3) uses the same design as the rectangular frame models C2, while making gaps in the field of suspension contribute to enhance the maneuverability of the vehicle.
Source: Chevrolet