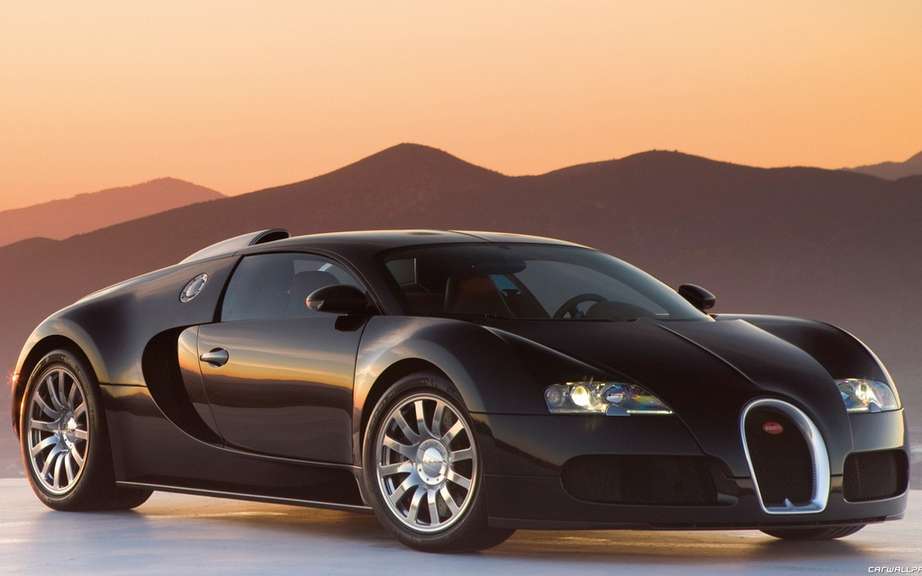 Bugatti Veyron 1500 hp conceived in Quebec
After the Bugatti Veyron Grand Sport Vitesse Coupe and Roadster, here promises a unique model, called Bugatti Grand Sport Vitesse SE.
A superb car presented this weekend at the Pebble Beach Concours elegance.
A meteor has two body colors: Light blue and white Biancho, which makes reference to a champion, the 1928 Bugatti Type 37A, now property of the host Jay Leno.
Normally, to each meeting car must meet the lesser requirements its owner, except this time it is the owner who must comply with the manufacturer approaches.
The car is powered by a blistering 7.9-liter W16 engine that delivers an output of 1,200 horsepower and a torque of 1,106 lb-ft. A force that allows him to go from 0 to 100 km / h in just 2.6 seconds and reach 410 km / h. 
The price of the Bugatti Veyron Grand Sport Vitesse SE is fixed at 1.74 million euros ($ 2.1 million).