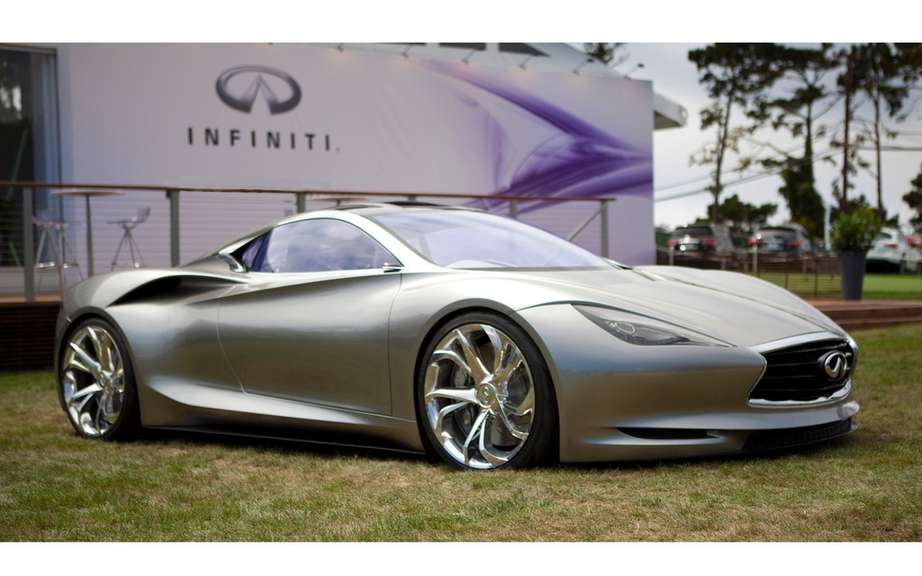 Infiniti will market a high-performance sport coupe
Japanese brand that has for several years, the main sponsor of elegance Pebble Beach Concours, is this year brings with Emerg-E and LE, which are accompanied by a Red Bull F1 car.
One of the few public appearances for them since their respective unveiling.
The Infiniti Emerg-E
It presents itself as a powerful sport coupe, almost futuristic, propelled by an engine has a central position which includes two electric motors associated to a small three-cylinder engine, which is responsible for supplying the lithium-ion battery. The total force is around 408 horses. The car goes from 0 to 96 km / h (60 mi / h) in 4 seconds. In electric mode, the battery life is 50 kilometers.
The Infiniti LE
It heralds the imminent arrival of the first compact sedan Infiniti Griffee. For its part, the concept LE is driven by an electric motor whose power is around 134 horsepower with a torque of 240 lb-ft. Its lithium-ion battery provides a range of 160 kilometers. Its body panels are aluminum and its coefficient of penetration in the air is 0.25.