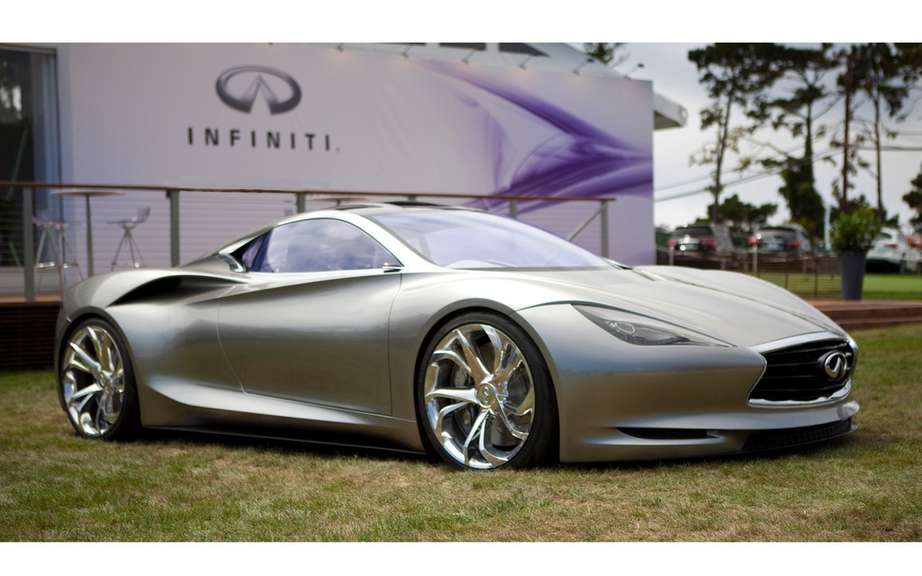 Infiniti will market a high-performance sport coupe
Emerg-e, the first electric car prototype Athlete Wins Prestigious Automotive brand contest.
The concept car presented at the Geneva Motor Show in March 2012, was declared winner of the Concepts category Automotive Brand Contest 2012.
The award, which will be presented at a ceremony at the Paris Motor Show in Paris on September 27, it rewards excellence and innovation in the design of products, including fluid design approach expressed in the very curves aerodynamic Infiniti Emerg-e.
This is the last step to reach a sports car very advance, tangible proof of the intention to produce an Infiniti model worthy of the brand inspired performance. In June, a prototype of the Infiniti Emerg-e version debuted at the Goodwood Festival of Speed, in collaboration with Red Bull Racing and Formula 1 driver, Mark Webber.
Infiniti Emerg-e gives an exciting glimpse of the future Infiniti and offers a range of new technologies that the brand will adopt in its quest to build high performance cars. The concept has been developed in Europe, it has evolved thanks to a partnership between Infiniti and the Government of the United Kingdom. Board's initiative, which aims to accelerate the arrival of low-carbon vehicles on the roads. Partial funding of the TSB greatly help the car brand to the development of the Emerg-e.