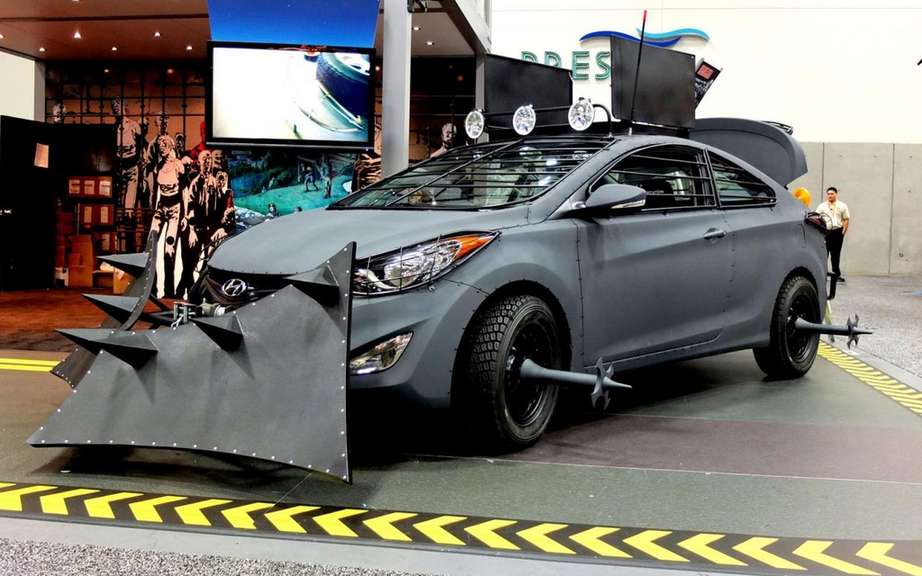 Hyundai unveiled its Elantra model Zombie Survival Machine Cup
At the fair Comic-Con in San Diego, which will open its doors on July 11, Hyundai will present an anti-zombie car based on its new Elantra Coupe.
Here there is a jalopy unusual imaginee by cartoonist Robert Kirkman, who created the comic book The Walking Dead.
His style and vocation are reminiscent of those clunkers, used in the films of the Mad Max series. Moreover, it has the friendly name of Zombie Survival Machine.
For the occasion, the cutting Elantra 2013 will be fully transformed by the U.S. preparateur Design Craft.
On July 11, we will also discover the 100th adventure series The Walking Dead.
It is also possible to follow through the website HyundaiUndead.com, the transformation of cutting Elantra that we find, among others, on the cover of the next installment in the American series.