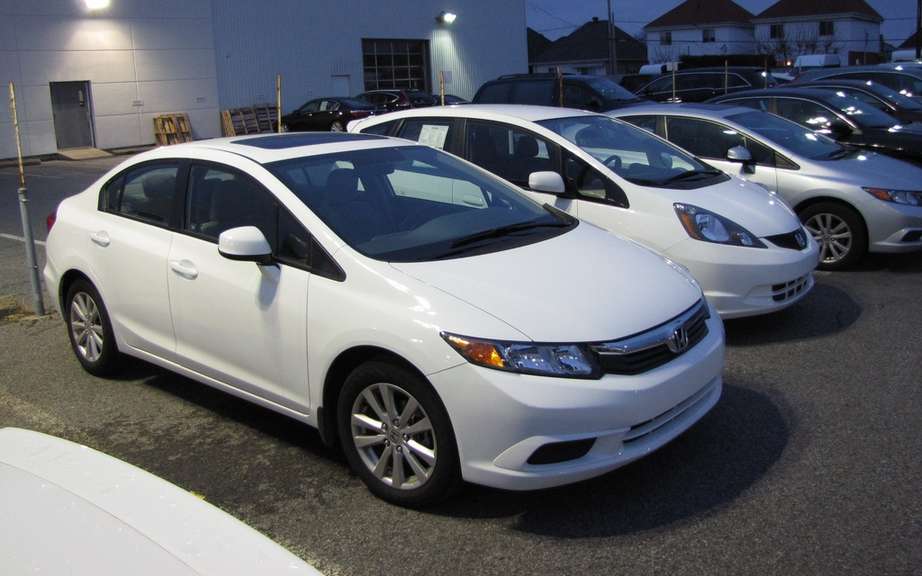 Honda Canada delivers 15,302 vehicles in October
Honda division has experienced exponential growth with nine consecutive months of growth yoy
The combined sales of 13,728 units completed by the Honda and Acura divisions of Honda Canada Inc. in November represent an increase of 10% compared to sales last year. The Honda Automobile Division reported sales of 12,258 units in November, 13% more than the last year, which represents for this marks the best November since 2006. Division Acura has concluded its share sale 1 470 units in November, a decrease of 6% compared to 2012.
"Canadians expect Honda durability, quality and reliability, and we continue to meet their expectations with strong sales of vehicles preferes consumers like the Fit, CR-V, Accord and version revised the Odyssey minivan. As a tourer most sold in Canada, Honda Civic, a little more than 5,700 units were sold in November, as will soon be completed his 16th consecutive year at the top of sales in Canada, an unprecedented record "stated Dave Gardner, vice president of sales and marketing, Honda Canada Inc." The loyal customers of our Acura division continue to support our luxury sport utility vehicles: the RDX and MDX, winner of the Best New SUV over $ 60,000 AJAC 2014, have both recorded strong sales in November. We expect to maintain our growth for the period of holidays and a good part of 2014. "
Highlights of November:
• The Honda Civic has shown an increase of 13% compared to the same period last year with 5,701 units sold (compared to 5,061 units last year); it maintains its position as the most passenger car sold in Canada YTD.
• The Honda Fit has recorded strong sales of 737 units compared to 375 units in the corresponding period last year (up 97%).
• The CR-V Honda has established a new sales record for the month of November with 2,860 units sold (against 2626 in 2012).
• Sales of the Honda Odyssey rose 56% compared to the same period last year (876 units against 562).
• The activities of the Acura division were marked by the delivery of 522 units of RDX (against 481 last year), which represents the best sales figures for the month of November since 2007.
• The Acura MDX, recently crown by AJAC as a "Best New SUV over $ 60,000," has exceeded its annual sales in November 2012 (506 units against 449).
SOURCE Honda Canada Inc.