Detroit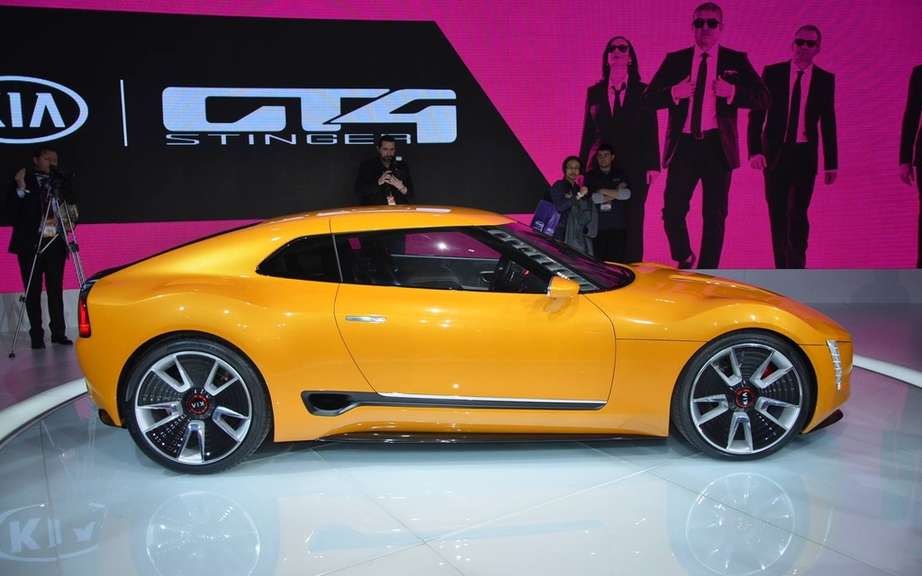 Kia Concept GT4 Stinger: a gleaming sports section
NY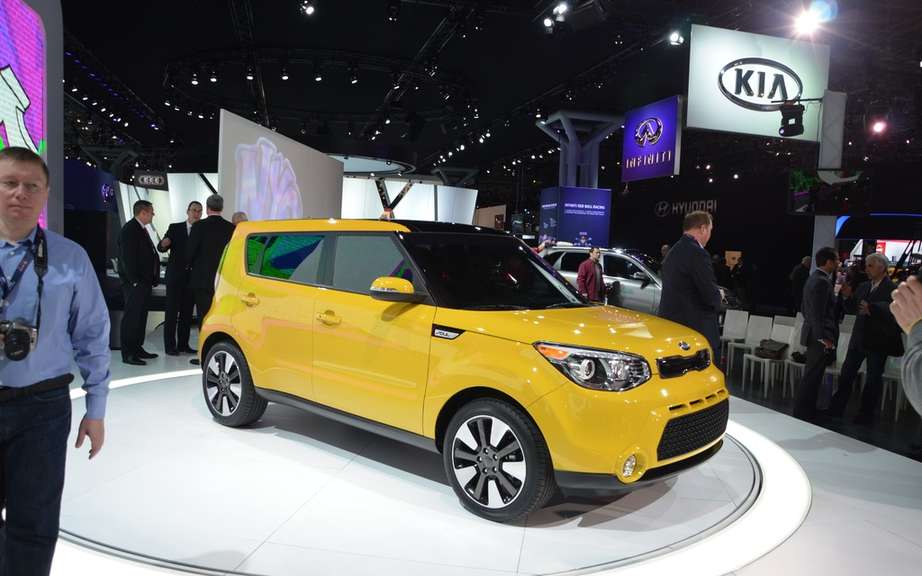 Kia models and 2014 New York Auto Show
Montreal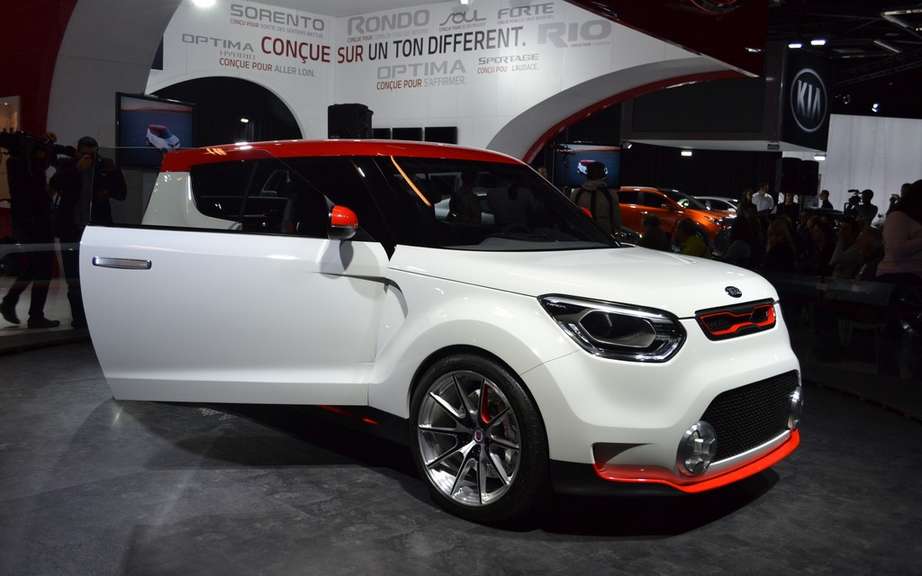 Kia Soul Track'ster: A Soul crazy, crazy, crazy
Like several brands that have a so-called performance division for their different models, here it is the turn of Kia join this select club.
Thus, the North American division of the South Korean brand created its division Red Zone, which aims to transform ordinary models in versions older style energizes or more colors.
The Kia Soul Red Zone
The first Kia model to be offered all Red Zone is the Soul crossover.
For the occasion, the vehicle receives:
-    an all-white body accentuated with red bands;
-    more demonstrative lateral skirts;
-    a sunroof;
-    exclusive sports 18-inch wheels.
To this is added an indoor presentation also coloree, including:
-    bucket in black cloth with red stitching;
-    leather steering wheel;
-    the pedals sport.
Under the hood is the 2.0-liter four-cylinder engine that generates a power of 164 horsepower. It is coupled to a six-speed automatic transmission.