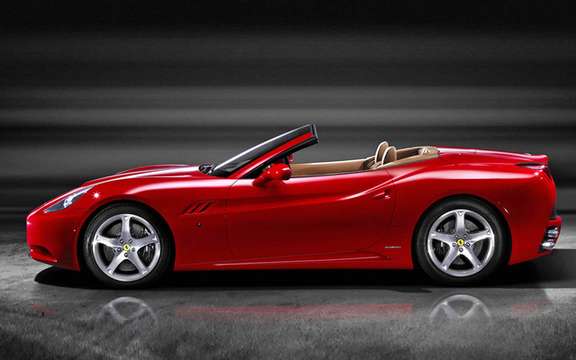 The Auto Show in Quebec 2010 opens its doors!
It is with great pride that the team of the Auto Show of Quebec, presented by La Capitale General Insurance, announced an increase in visits of more than 11% in 2010. A total of 59,013 visitors passed through the turnstiles Tuesday, March 2 to Sunday, March 7. Sign a dynamic area and a vibrant economy, the auto show has met its goal of reaching a cruising speed of 65 000 visitors in seven days, while the event does more than 6. Besides this spectacular result, recall that the evening-earnings before-the first was present, too, a very positive outcome, allowing to deliver a record $ 111,250 USD has Foundation of the Quebec City region.
"I am extremely pleased with the results obtained. We thank the people of Quebec for having demonstrated their enthusiasm for the Auto Show. The weather has also been very clemente ... it feels good! This is a great year stimulus that announcement, "said Gilles Lessard, President of the Auto Show and the Corporation's auto Regional de Quebec (CCARQ) dealers. "This was my first show as a president and I had confidence in its success, with the return of all manufacturers. This is also a beginning. We want to do more for Quebec. We want to live an experience in automobile matter to the people of Quebec who are really passionate! We have already started with the evening-earnings before-the first, we will do even better in the coming years. "
It is in a quite different climate that was held this year from 2 to 7 March at Fair Centre Quebec, the 29th Salon de l'auto de Quebec realized by CCARQ. The organization was pleased to present a show that was attended by all the major manufacturers and allowed to present more than 250 new vehicles. The theme of the year 2010 Engine passion! would therefore have been better.