New models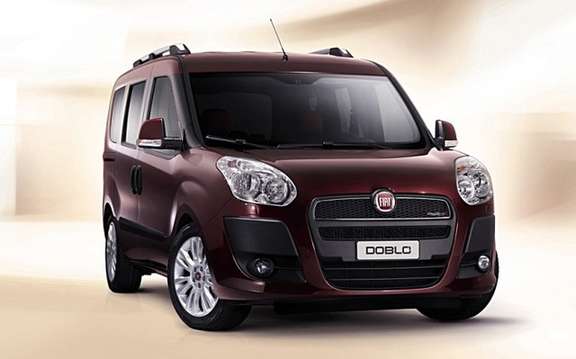 Fiat Doblo: Nissan Cube Italian
Very recently we introduced the family version of the vehicle very cubic forms, the Fiat Doblo. Which could come here to make a very serious competition to the popular Honda Element, Kia Soul, Nissan Cube and Scion xB.
However, today we present you this commercial utility vehicle that possesses all the attributes to face the brunt of the Ford Transit Connect Version. Currently, it knows a lot of success with our southern neighbors, as vehicle delivery highly environmentally friendly.
Both have a cargo space while high, thereby respecting the very European approach to this type of vehicle, including their commercial livery. In addition, the Doblo Cargo is available in versions a short wheelbase and longer.
The ideal vehicle for Chrysler
Appeared for the first time on the various european markets in 2001, departing vehicle that was meant more utilitarian than family, eventually cede to pressure from walking, to decline with more insurance easily adjustable wagon. With its highly cubic forms, it is a serious rival to models Citroen Berlingo, Peugeot Partner and Renault Kangoo, a family and modular versions.
Today we unveiled the Fiat 3rd version of its Doblo vehicle with among others, a renewed facies which grants him a vocation world look. It is still in decline say family and cargo versions.
A global distribution?
If we compare this relative newcomer to the previous model, we find that passes a fuller record, which would allow him to enter an international vocation, especially through the convergence created by the Fiat partnership / Chrysler.
Cargo space and modularity
Despite a wheelbase of only 2,755 mm, it offers all the same great cargo space, especially at the height of his very generous cargo section. Thus, the latter can vary between 3400 and 4200 liters, depending on the version.
The versatility and especially the modularity of these spaces can be easily adjusted to meet specific needs. So whether you're electrician, plumber, or other demenageur, there is a Fiat Doblo Cargo for you ...
With the creation of the new RAM range, everything indicates that the Fiat Doblo Cargo Van RAM could become in America, by a couple of years. The latter then would a Fiat assembly plant situated in Hungary.