Mitsubishi will produce a compact crossover
New models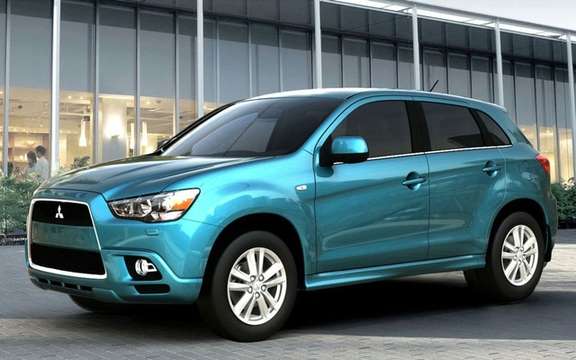 Mitsubishi RVR 2011: as it is called in South Korea
Mitsubishi Motors Corporation has confirmed its intention to produce and market next February, first in Japan, a new crossover vehicle of compact type.
The latter will be designed and developed from the major components used on the Concept cX vehicle, unveiled at the Frankfurt show in 2007.
As it should, it will be produced on the 'Project Global' platform which is the pride of the engineers of the brand. Its importance is such that several models of the brand have been developed around it, including the Mitsubishi Lancer and Outlander which have enabled the brand to life again, after having experienced many years of uncertainty.
Next March in Geneva, the new vehicle will debut in soil and its implementation Europeen global march should follow shortly.
Mitsubishi Concept-cX
At its unveiling, this vehicle concept that aims ecological, proposed cleaner plastic materials, resins of plants and bamboo in its various collections. To these, added to a clean diesel engine 1.8-liter turbocharged and couples has an automatic dual-clutch gearbox, very close to the technologically Volkswagen DSG box. The silhouette of the Concept cX integral cog has not really had the attributes to attract attention, notwithstanding the presence of an imposing grille, which would become the new facies models from the Japanese brand.
Personally, I think the model of compact category that looks crossover lines will be slimmer, more elusive and certainly more pleasant to the eye than the Concept cX ... at least I hope so.