Mitsubishi ASX 2011: this will be his name in European soil
New models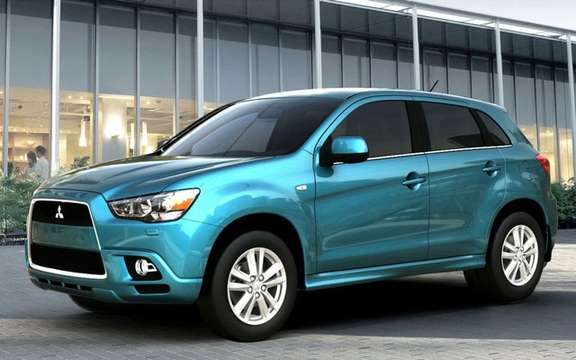 Mitsubishi RVR 2011: as it is called in South Korea
Mitsubishi Motors Corporation we confirmed very recently its intention to produce and market, first in Japan, a new crossover vehicle of compact type. A vehicle designed and developed from the major components used on the concept of 'cX' unveiled at Frankfurt in 2007.
Very recently, the Japanese manufacturer announced that it would be called 'RVR' the land of the rising sun and its output is planned for next spring. And it has just learned that he will be named 'ASX' on European markets. Simply the abbreviation for 'Active Sport Crossover.
As it should, it will be produced on the 'Project Global' platform which is the pride of the engineers of the brand. Its importance is such that many of the new models of the brand have been developed around it, including the Mitsubishi Lancer and Outlander which have enabled the brand to life again, after having experienced many years of uncertainty.
With a length which is around 4300 mm, crossover vehicle of compact type, and will rub the template of the Volkswagen Tiguan.
Under the hood, we find a new four-cylinder 1.8-liter direct injection. It would be offered in atmospheric and diesel versions, and depending on the steps or it will be offered. Like most vehicles of this type, the Mitsubishi ASX will be available in front-wheel or wheels AWD.
His first exit before public is scheduled in March at the Geneva show, while its entry into American soil, could coincide with the holding of the auto show in New York in April.