New models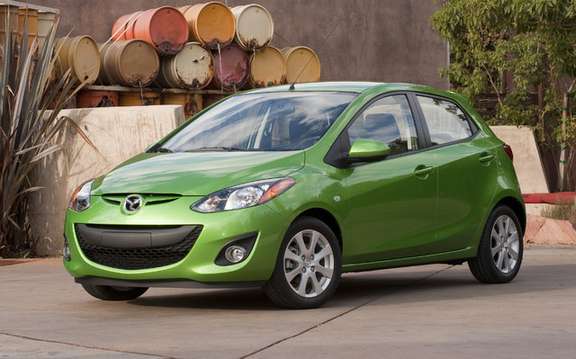 2011 Mazda2: A starting price of $ 13,995
Los Angeles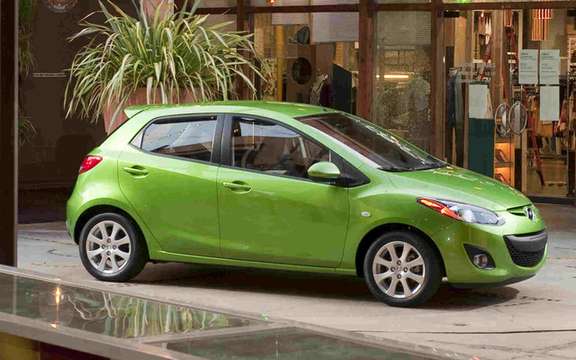 2011 Mazda2 unveiled a success in perspective
Los Angeles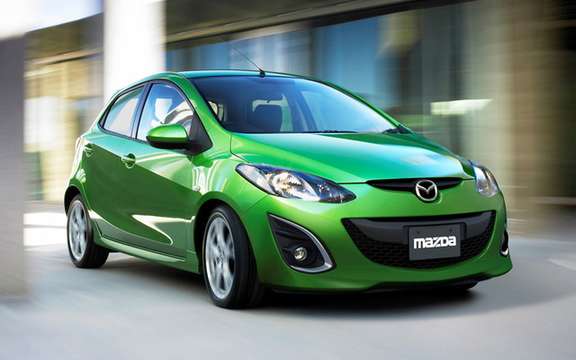 2011 Mazda2: version for America soon UNVEILED
Mr. Jim O'Sullivan, president and general manager of Mazda North American Operations, has confirmed today during a meeting with the top dealers of the company that the MAZDA2 subcompact, or B segment car will be sold on the U.S. market by the end of the year 2010.
A new addressing similar Canadian dealers had already been made and sales are also commence in late 2010 "You had made the request there is already some time.; since then, we have studied the market to ensure we profitability of such a decision, and for the totality of North America, "O'Sullivan told the assembled dealers.
"We found that the tastes and attitudes of consumers towards small cars have changed, and we firmly believe that it creates a place in our range of vehicles for a more economical car than that currently ranks as the least our model expensive, the MAZDA3.
MAZDA2 will be true all the elements that differentiate our vehicles from the competition: a car with style, pleasant to drive and who owns an entire quality-price ratio ... in short, it will be Zoom-Zoom! The only other detail was unveiled this meeting advised that the MAZDA2 model of North-American specifications will be presented to journalists and the general public at the Los Angeles Auto Show 2009.
More information on the features, price and date of sale will be distributed to a date closer to the launch vehicle.
MAZDA2 has been successful both in the qu'aupres sales media, and in various markets around the world. In over 20 countries, she deserved more than 50 awards and currently harvest the honorary title of Car of the year. In addition, the MAZDA2 was named "World Car of the Year 2008", besting all other new cars around the world. Mazda Canada Inc. is responsible for sales and marketing, as well as customer service and parts support of Mazda vehicles in Canada. Having its registered office in Richmond Hill, Ontario, Mazda Canada has a network of 165 dealers across the country.
For more information, please visit the website of the media Mazda Canada at the following address: www.media.mazda.ca