New models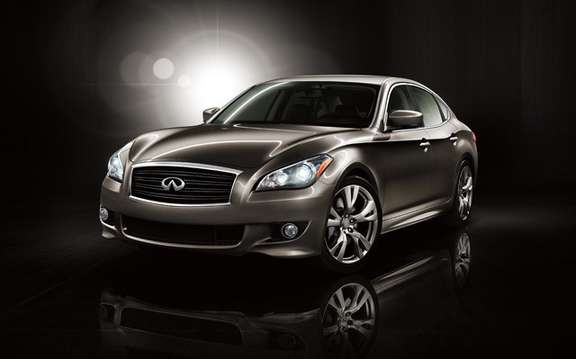 The 2011 Infiniti M made its official debut in Pebble Beach
The 59th edition of the prestigious Concours d'Elegance at Pebble Beach, will host the unveiling of the next version of the large sedan Infiniti M.
This will also be the perfect opportunity for the manufacturer to submit for the very first time in America, the concept of 'Essence'. For the occasion, 400 personalities who all have a well-stocked portfolio, to pay the right to discover 'in private', the sport coupe Essence Concept odds to other brand products, including the new generation of large sedans 'M' .
So the days of 12, 13 and 14 August next, will be reserved for the Infiniti division of Nissan, which with the support of the leadership of Hearst publications will be celebrated the 'Journey of Inspiration' by audio-visual presentations focused on the future vision of the company and that will close the presentation by its world premiere via internet, the next sedan 'M'.
It leaves us more than a week to wait to get to know this big sedan, precisely due for a major overhaul.