Mercedes-Benz transformed by a Canadian artist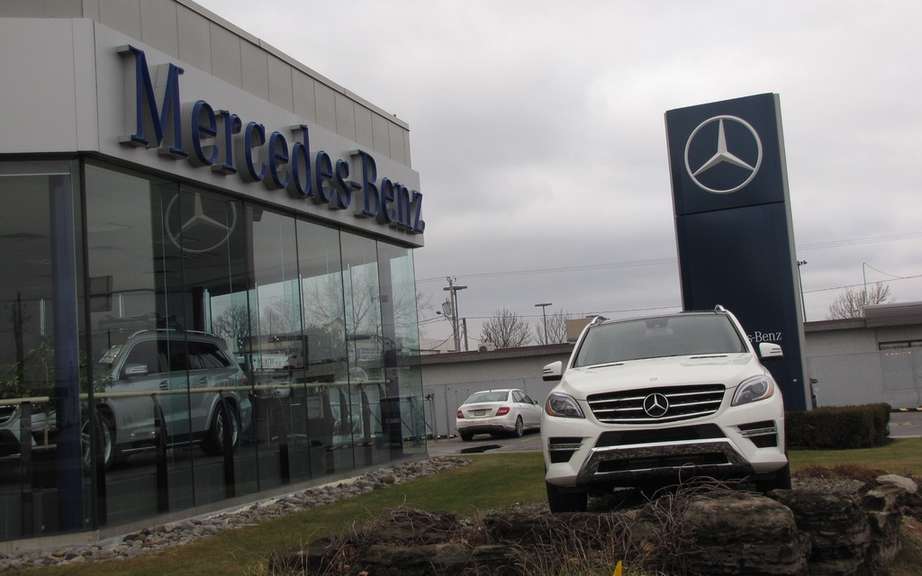 Mercedes-Benz Canada experienced its best year to date in 2013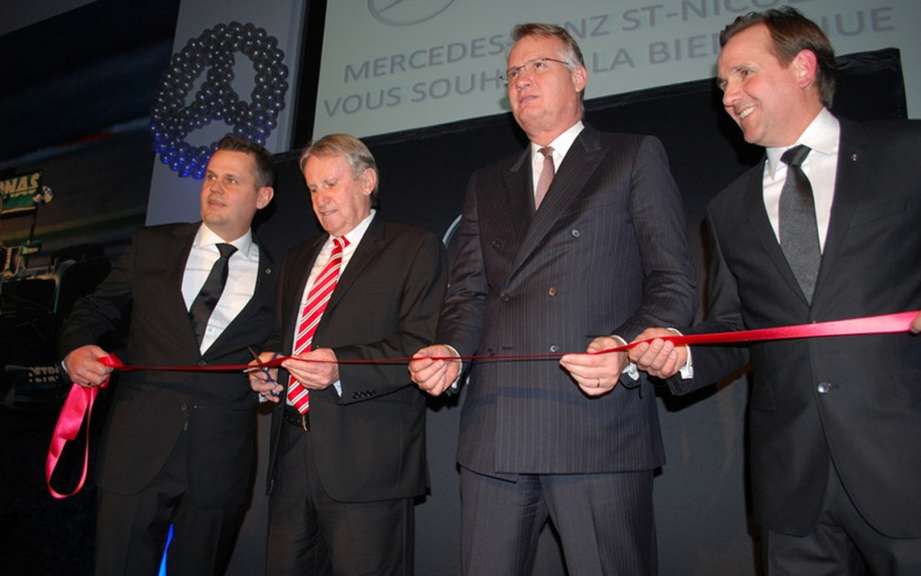 Mercedes-Benz Canada opens new dealership in St-Nicolas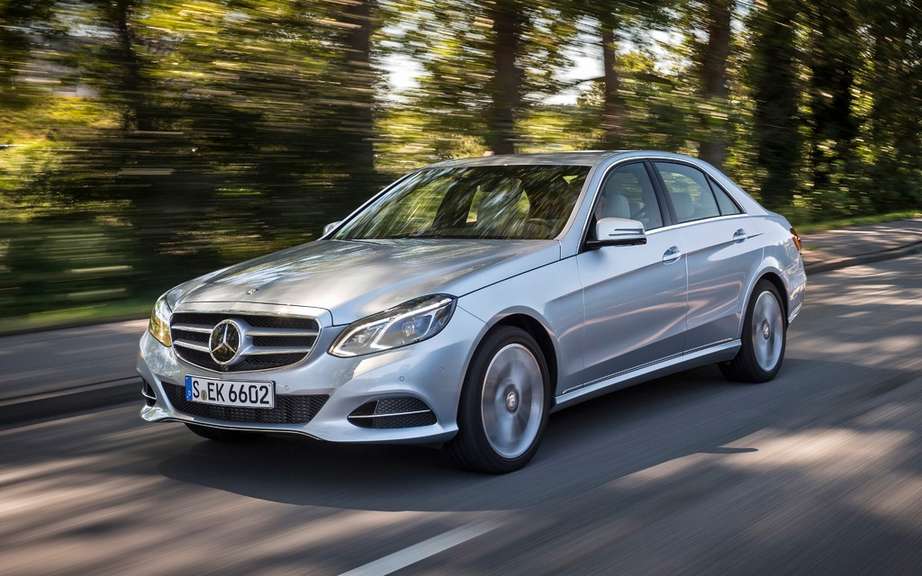 Return of the inline six-cylinder Mercedes-Benz?
Mercedes-Benz Maybach reuses name
Mercedes-Benz Canada today announced that the company will undertake a unique and creative initiative with the Canadian painter Tom Forrestall realistic, highly respected artist and world renowned. As part of this innovative project, a Mercedes-Benz sedan iconic will be transformed into a work of transportable art that grows on reflection. Faithful customer of Mercedes-Benz for several decades, Forrestall owns a Mercedes-Benz 300 SD 1980 which will serve as backdrop for this great PIECE he titled "A car for all seasons."
The eminent career of Tom Forrestall, a native of Nova Scotia, dating back to its first major order in 1960 for the Beaverbrook Art Gallery. Since then he has received many awards and honors, including the Order of Canada and the Order of Nova Scotia. His works are found in prestigious galleries and public and private collections in Canada and around the world, like the Museum of Fine Arts of Canada and the National Gallery of Hungary.
Using automotive paint water based GLASURIT 90 LINE BASF, Tom Forrestall will use only a brush to turn the vehicle he Cheri and faithfully led since he bought it new no more 33 years. Testimony of the durability of Mercedes-Benz vehicles, the car is still in perfect condition, having regularly visits password maintenance at the recommended intervals - visits by the same technician in the Mercedes-Benz dealership agreee Halifax.
Given the reputation of Tom, his long-term relationship with the establishment O'Regan's Mercedes-Benz and the fact that he intends to use automotive paint water based BASF non-toxic, it was quite natural that Forrestall should be invited to work on his masterpiece d'oeuvres in the exhibition hall of the concession. This special arrangement allows employees, customers and the general public the chance to see the PIECE surging and share the enthusiasm generated by this project.
Allowing him to further express its repute in matters of realistic painting style, this new practice of the four seasons Tom will merge onto the steel and glass of his Mercedes-Benz. It is at its longtime friend and partner for this project, Dr. Mary O'Regan Toronto, he said the overall idea of ​​having to paint the car and the ingenious title of? Processability, "A car for all seasons. "
"I am an owner of Mercedes-Benz proud and very happy for over 30 years now. My 300 SD I have never dropped during my long trips at different places to carry has my projects or when I was in search of sources of inspiration, "stated Tom Forrestall. "The forms that emerge while I paint have always fascinated me, and the classic lines and sculptural contours of my car are a true inspiration. I thought about how much I'll turn the inherent beauty of the forms of my Mercedes-Benz beloved in a work of art and I hate to see this project through so that it can be admired and appreciated by everyone. "
"Mercedes-Benz has a long tradition well established in the matter of creation of seducing and timeless designs, and 300 SD 1980 is certainly an excellent example considering the fact that it still shows a remarkable presence on the road today" said Tim A. Reuss, president and general director of Mercedes-Benz Canada. "Tom Forrestall is an incredibly gifted artist who possesses a unique perspective, an inimitable style and technique fame. We are delighted that the Mercedes-Benz and Dr. O'Regan have also been important catalysts of this creative project and we look forward to officially unveil its' car for all seasons' long-awaited and share with Canadians' one end to the country once it has been completed. "
Source: Mercedes-Benz Canada