Mercedes-Benz Canada experienced its best year to date in 2013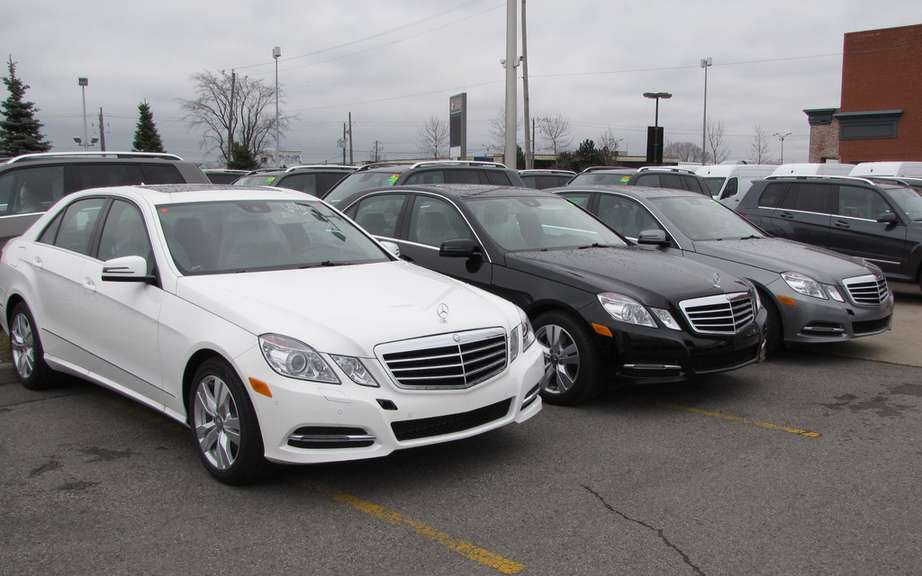 Mercedes-Benz Canada reports record sales for January
Mercedes-Benz Canada opens new dealership in St-Nicolas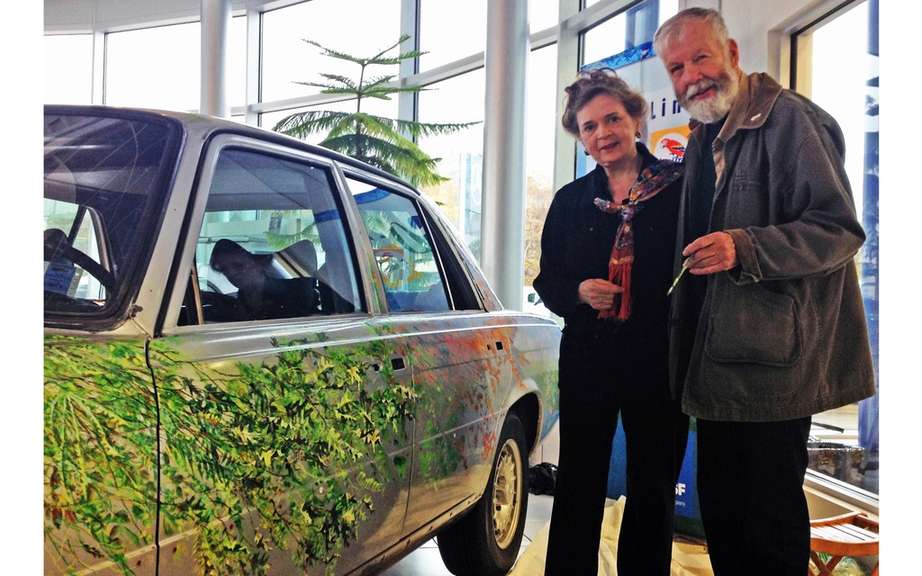 Mercedes-Benz transformed by a Canadian artist
Mercedes-Benz Canada and its national dealer network today said that the company had broken several sales records by delivering a total of 37,018 units Mercedes-Benz and smart throughout the year 2013. This volume of sales 2013 is awesome, and by far the best year that Mercedes-Benz Canada has ever known, and represents an overall increase of 4.3% or 1,515 units compared to the results recorded by the record company in 2012.
Best year to date for the group in the following categories:
• Combined sales of Mercedes-Benz and smart of 37,018 units
• Sales of passenger cars and luxury light trucks Mercedes-Benz has BREED 31,357 units
• Sales of cars Mercedes-Benz 17,839 units
• Sales of luxury light trucks Mercedes-Benz amount 13,518 units
• Sales of Mercedes-Benz Sprinter of 3424 units
• Sales of AMG models up 21.8% overall in 2013
The retail sales of passenger cars and luxury light trucks Mercedes-Benz amounted to 31,357 units for 2013. This figure exceeds the significant sales of previous year by 4.2% or 1,251 vehicles. Sales of passenger cars totaled 17,839 units for the year. This represents an increase of 6.1% and has allowed Mercedes-Benz to maintain its status as a leader in the segment of luxury cars in Canada. The luxury light truck sales, they, totaled 13,518 units, which is also the best sales volume the company has ever recorded.
With shipments of 164 smart fortwo in December, smart ended the year with retail sales totaling 2,237 vehicles. In 2013, smart has had the pleasure to celebrate the official start of deliveries of the smart fortwo electric drive. This two-seater zero local emission is an intelligent transportation solution that changes the game and was very favorably received by Canadians since its launch in April.
The division of Mercedes-Benz Vans has reported strong sales for the last month of the year: Sprinter 294 were books in December. It helps to wear sales 2013 3424 units, a figure 13.8% and represents the best year to date for sales of Mercedes-Benz Sprinter in Canada.
The division of Mercedes-Benz has state deliveries Retail 832 units in December, which represents an increase of 1.7% compared to December 2012. For the year 2013 total sales of 13,173 vehicles of certified used were recorded by concessions from one end to the other country.
During the month of December, 78.2% of customers choosing a light luxury utility have opted for a diesel model; this percentage is 71.4% over the year 2013. models 4MATIC permanent AWD, themselves, represent 85% of global sales of passenger cars and light commercial vehicles (smart models excluded) recorded in December, and 80.2% of total sales in 2013 (smart models excluded).
During its first full year of sales, the next generation B-Class have proved a huge success, with deliveries of 3,207 cars. Stimulated with the popularity of the new GLK 250 BlueTEC, sales of the GLK-Class totaled 5,979 units, recording an increase of 13.3%. The M-Class GL-Class and each outperforms their closest competitors by recording sales of respectively 4,804 and 2,408 units, while the E-Class and S-Class has dominated the segment of high-end luxury. In addition, two iconic models of the Mercedes-Benz brand grew sales in 2013: 18.8% for Class SL + and 64.6% for the Class G.
The year that just ended was marked by many highlights, but one of the most proud for the company was the international press launch of the next generation 2014 S-Class. In July, Canada welcomed more than 700 journalists from around the world and Toronto in the Muskoka region to give them the first opportunity to experience multiple technologies and refinements offered by the new S-Class sedan This lighthouse has truly defined the luxury of the departure and the new model does hardly exception to the rule insofar as it continues to set new standards in its segment.
AMG continues its strong momentum in Canada, recording retail sales of 1456 vehicles in 2013. This represents an increase of 21.8% over sales of the previous year. The sustained growth in 2013 can be attributed to the launch of the E 63 AMG 4MATIC Sedan redesigned, introducing a new CLA 45 AMG GL 63 AMG and if expected, as well as a particularly strong demand for Class Sedan and Coupe C 507 Edition, and the G 63 AMG.
Mercedes-Benz dealers and Chartered Company have continued to invest in the network of national celebrant detail in the beginning of the construction of a new building for Weber Motors in Edmonton, and the opening of three new concessions: Mercedes- Gatineau Benz, Mercedes-Benz St-Nicolas and Mercedes-Benz Langley. In addition, Mercedes-Benz Nanaimo, Mercedes-Benz Mercedes-Benz Peterborough and London also officially opened new establishments enlarged to better meet the needs of existing and potential customers in their area.
"Marquee by record sales and sustained and considerable investment to further strengthen our network of dealers nationwide, the year 2013 was an exciting year from beginning to end," stated Tim A. Reuss, president and general director of Mercedes -Benz Canada. "We have accomplished a lot thanks to the unwavering support of our outstanding dealers, employees and colleagues to share seat with Mercedes-Benz Financial Services. Every person belonging to the aforementioned groups played a crucial role in our resounding success and helped us exceed our goals for 2013. I am deeply grateful to all these people for their hard work and collective sincerely I appreciate the ongoing efforts of everyone in to proudly represent our brands showing the greatest dedication and utmost care. "
Reuss then adds: "Cote products, we celebrated the launch of many fascinating vehicles, including the new Sports CLA Class, the flagship S-Class sedan and E-Class family of next generation, including the E 250 BlueTEC 4MATIC extremely energy efficient. The revolutionary smart fortwo electric drive has zero local emission has opulent Class S via the versatile Class B, the legendary G-Class and many other vehicles, our range of models has never been so exciting. However, our taste for innovation and our pioneering spirit lead us further. Indeed, with the new C-Class if expected, the sublime Cup Class S-Class and the new GLA which must emerge, 2014 promises to be another very exciting year for the star has three branches in Canada. "
Source: Mercedes-Benz Canada