First contacts
BMW i3 2015 reinventing the wheel
First contacts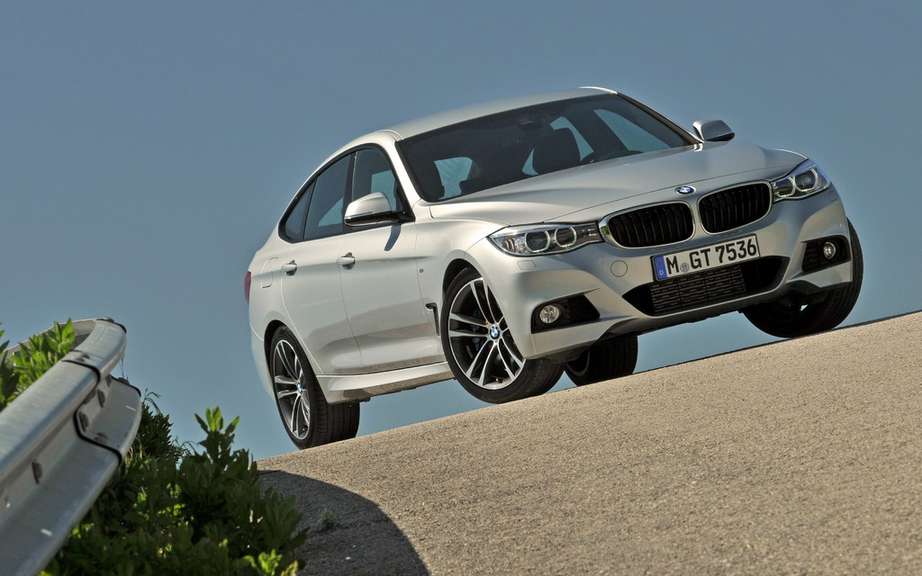 BMW 3 Series Gran Turismo 2014: A question of metissage
Six high-level Canadian athletes selected to be part of the BMW Team en route to the 2014 Winter Olympics in Sochi
BMW Canada is pleased to present the Team BMW: a very efficient team of Olympic athletes hoping to win gold at the 2014 Olympic Winter Games in Sochi. Team BMW is in the image of the engagement and motivation of BMW has to stand out as number one, the same as that which animates all six athletes chosen to represent BMW Canada. Provides support to athletes of BMW Team will be at different levels in line with the collaboration of BMW, National Partner and the official vehicle supplier of the Canadian Olympic Team.
Team BMW will be composed of the following athletes:
• Kaillie Humphries, bobsled, prepares for his second Olympic Games. Kaillie Humphries is currently ranked No. 1 by the International Federation of Bobsleigh and tobogganning and she was the first Canadian woman to win Olympic gold in bobsleigh, a feat accomplished Olympic Winter Games in Vancouver 2010.
• Charles Hamelin, speed skating short track to his third Olympics. He won two gold medals in Vancouver in 2010 and a silver medal in Turin in 2006 as a member of the Canadian relay team. Winning new medals at the Winter Olympic Games in 2014, Charles Hamelin could become the most medal Olympic athlete in Canada.
• Rosalind "Roz" Groenewoud freestyle halfpipe, is the highest ranked Canadian in the sport and is currently second in the world. "Roz G", as it is affectionately known, is training for his first Olympics after being six-time medalist at X Games and have lately won gold in the final of the World Cup.
• Meghan Agosta-Marciano, ice hockey, is anxious to participate in his third Olympic Games and is a third gold medal to accompany those she won in Vancouver in 2010 and Turin in 2006. Outstanding Academic Athlete, Meghan Agosta-Marciano in 2011 also became the top scorer of all time in the history of female hockey NCAA record that still holds.
• Mark McMorris snowboarding freestyle, prepares to participate in her first Olympics, but is already a legend in the world of winter sports. Age of only 19 years, Mark McMorris was five times X Games medal and holds the necessary potential to be the number of Canada's top Olympic athletes in the years to come.
• Mikael Kingsbury, moguls, plans to participate in her first Olympics. Winner in 2009 and 2010 competitions of the International Federation of skiing and named "Rookie of the Year" at the World Cup, he won gold at the world championships in 2013, a World Cup and Canadian championships. His recent successes show that Mikael Kingsbury is poised to make impressive debut on the Olympic stage.
"BMW Group Canada is pleased to broaden its global partnership with the Canadian Olympic team by supporting six athletes who embody the values ​​dear to BMW, maximum performance and innovation," stated Eduardo Villaverde, President and Chief Officer of BMW Group Canada. "The BMW team is a special group of men and women who are destined to win victories in the Olympics and know what it takes to be the best. We are pleased to support them in their quest for gold medals. "
"BMW is synonymous with excellence, power and elegance, it shares many characteristics with our Canadian athletes," said Marcel Aubut has, president of the Canadian Olympic Committee. "There is no doubt that it takes a village to build a champion and we are grateful to BMW Group Canada for the generous support Kaillie, Charles, Rosalind, Meghan, Mark and Mikael. This support will help them materialize their Olympic dreams, especially during this crucial period of training and competitions that precede the Games. "
"Benefiting from a strong association with such a strong partner that BMW is absolutely fabulous," stated Kaillie Humphries, gold medalist 2010 Olympics in Vancouver. "They have supported me in so many respects that are crucial to help me succeed and reach my goal: bring a medal in Sochi at home. All the team of BMW that supports me works so well, quite like their vehicles. "
BMW Group Canada is proud to be the partner of the Canadian Olympic Team through 2016 and will present the Team BMW bmw.ca. As a National Partner and the official vehicle supplier of the Canadian Olympic Team, BMW will support the athletes and will create opportunities for fundraising for the team over the next four years. To learn more about BMW Team and partnership with the Canadian Olympic Team, please visit bmw.ca / teambmw.
Source: BMW Canada