Tests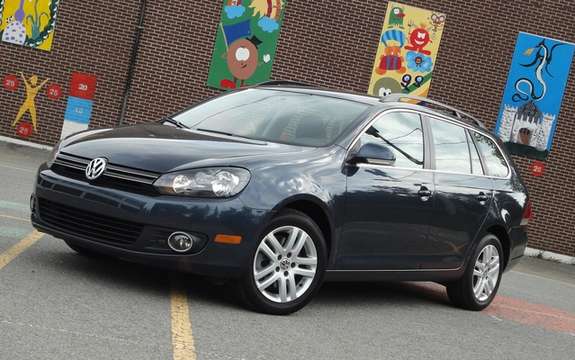 Volkswagen Golf Wagon TDI 2010: the best friend of the family!
Decidedly, the automaker Volkswagen darker at the speed of lightning, with regard to the new versions of its iconic Golf, notably in its 6th generation of milling.
Thus, after the sedan, the Golf GTI + and, here we present you the unmissable family version, called Variant European soil. There remain only the cabriolet to add to this great family car, which still continues today to be a hit on all European markets, or almost, and this despite a competition increasingly fierce in this segment compact car category.
Given that this 6th generation Volkswagen Golf, is fundamentally sound and fair evolution of previous generation, but with mechanical elements reviewed and corrected to meet the new requirements of different markets, it is not necessarily surprising see all these declinations be revealed in us waterfall ...
So it goes without saying that this new frame of the Golf Variant (Family) can benefit from the new home of Volkswagen facies, while the major cosmetic changes are found rather in the bumper and new rear position lamps, which grant him a more solemn and even more graceful than in the past look.
The interior presentation is obviously modeled on that of the other versions, so slightly more affluent and have a completely new dashboard very effective, very ergonomic and can now accommodate with greater facilitates the different multimedia technologies, including a system navigation.
Cote engines, the First versions offered on European markets benefit from a TSI petrol engine of 122 hp and two common rail TDI engines with 105 and 140 horsepower. Will follow a few months, pleiade of complementary blocks. Manual transmissions or a six-speed DSG, complement the whole.
At the moment, we can not say or predict when this newcomer will cross the Atlantic to set foot on North American, but it is all the same to hope that it can do so more quickly than did the current model . This also should not be very difficult to achieve ...