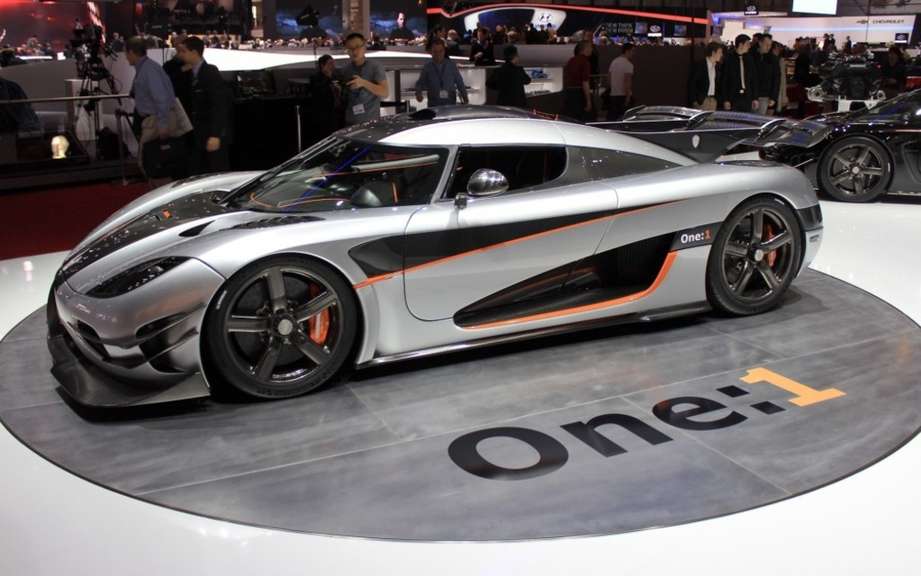 Koenigsegg One: 1, next step in the quest for speed
Shanghai
Bugatti Veyron Grand Sport Vitesse convertible: the world's fastest
The company Trion SuperCars just presented photos-concepts of its newest supercar, the Nemesis.
Many of you are probably wondering who is already Trion, there knows in performance cars. This is an excellent question. The company BASED Irvine, California has been created by Richard Patterson. The man had previously been interior designer for Tesla, Fisker and General Motors. Trion has no other model to its credit, no concept and even fewer vehicles in production.
Like all concepts that are bases on absolutely nothing, "performance" of the Nemesis are superlative: more than 2000 horses extracts a double turbo V8, 8-speed sequential transmission, 0-100 in 2.8 seconds maximum speed of over 450 km / h ....
Although no pictures of the interior has been presented, Trion mention that they will use touch screens for food orders, as in a Tesla Model S. The car will also be equipped with a Predator Mode: once clicks, it will change the interior illumination, the settings of suspension, exhaust and speed limiter. The trunk (probably the front) will be large enough to store golf clubs.
The business partner Trion Supercar, n2a Motors will be in charge of building the body of the car. According to them, a prototype should be assembled in the coming months.
Also according to the manufacturer, the Nemesis will be faster than the Veyron and Koenigsegg should embarrass One: 1. It is important to mention that these two cars are already in production, and have over a century of combined experience in the field of performance ...
The author of these lines wish good luck Trion Supercar, but do not hold your breath waiting to see the first Nemesis out of the assembly line ...