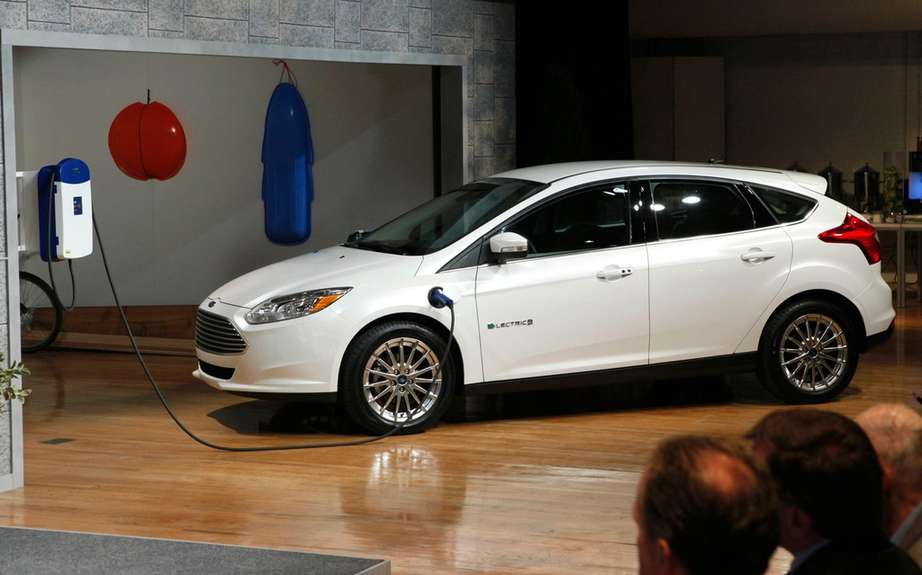 AJAC presents his list of the best cars in 2013, sold in Canada
This is throughout the week, members of the Automobile Journalists Association of Canada (AJAC) will proceed to test 54 vehicles, a Niagara-on-the-Lake, choose the best design 2014 models sold in Canada in a dozen preset categories.
Exercise better known as Test Fest.
They are more than sixty journalists across the country, which will evaluate to all these vehicles that will compete for the title of best choices in each of these categories.
Among our colleagues in the Car Guide, we find Marc Lachapelle, Alain Morin and Denis Duquet.
At the very end of this strenuous exercise or Friday we will unveiled the winners in each of these different categories.
Cars and vehicles in 2014 that will compete:
1 - Small Car (under $ 21,000)
Mazda3
Mitsubishi Mirage
Nissan Versa Note
Toyota Corolla 1.8
2 - Small Car (over $ 21,000)
Clean Turbo Diesel Chevrolet Cruze
Ford Fiesta ST
Kia Forte Sedan
Mazda3 Sport
3 - Family Car (under $ 30,000)
Fiat 500 L
Kia Rondo
Kia Soul
4 - Family Car (over $ 30,000)
Chevrolet Impala LTZ
Ford C-Max Energi
Honda Accord Hybrid
Mazda6
5 - Luxury Car (under $ 50,000)
Buick Regal
Kia Cadenza
Lexus IS 350 RWD
Lincoln MKZ Hybrid
Mercedes-Benz CLA 250
6 - Luxury Car (over $ 50,000)
Acura RLX
Cadillac CTS
Hyundai Equus
Infiniti Q50
Jaguar XF AWD
Lincoln MKZ
Mercedes-Benz E 250 BlueTEC 4MATIC
7 - Sports Car - Performance (over $ 50,000)
BMW 4-Series Coupe
Chevrolet Corvette Stingray
Jaguar F-Type V6 S
Mercedes-Benz E 350 4MATIC Coupe
Mercedes-Benz E 63 AMG 4MATIC S
Porsche Cayman
8 - Car Rental - Performance (over $ 75,000)
Cadillac XTS
Jaguar XJ / XJR
Mercedes-Benz S Class
Porsche Panamera S Hybrid e-
Range Rover Supercharged
9 - Sport Utility - Crossover (less than $ 35,000)
Buick Encore
Jeep Cherokee
Mitsubishi Outlander
Subaru Forester XT Touring
Toyota RAV4 Limited AWD
10 - Sport Utility - Crossover (between 35 000 and $ 60 000)
GMC Acadia Denali
Hyundai Santa Fe XL
Jeep Grand Cherokee
Kia Sorento
Mercedes-Benz GLK 250 BlueTEC 4MATIC
11 - Sport Utility - Crossover (over $ 60,000)
Acura MDX
BMW X5
Buick Climbing
Mercedes-Benz GL 350 BlueTEC 4MATIC
Porsche Cayenne Diesel
Range Rover Sport V6
12 - Truck
Chevrolet Silverado
GMC Sierra
RAM 1500
Good luck to all builders!