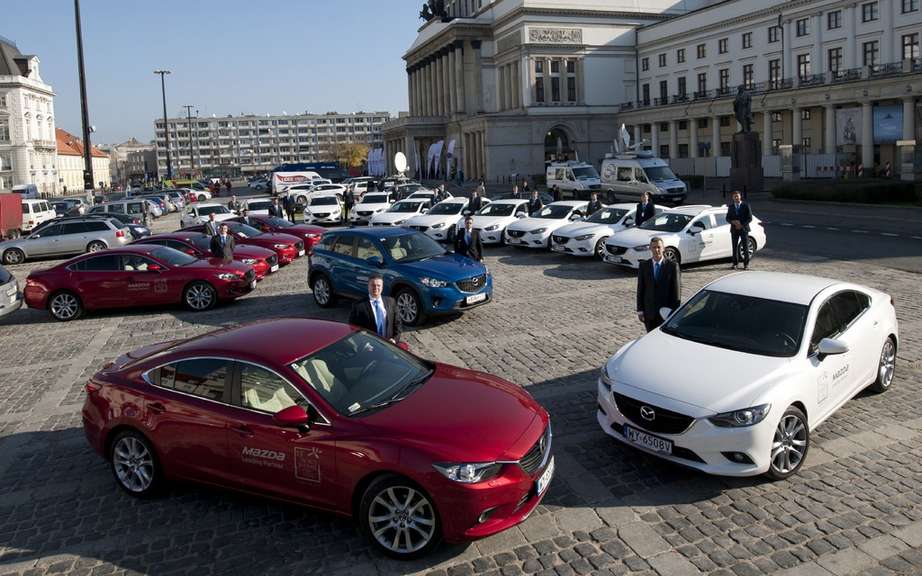 Mazda and the 13th World Summit of Nobel Peace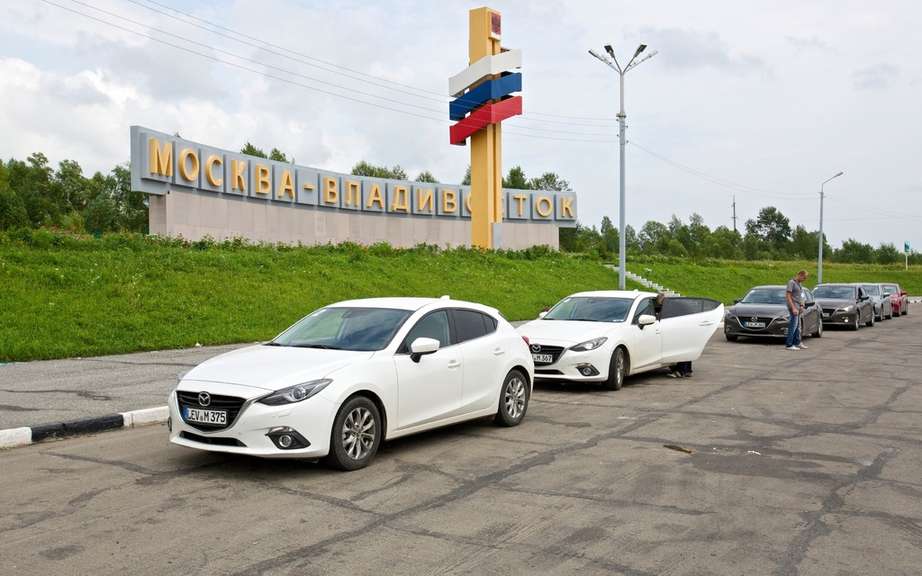 Mazda road3: From Hiroshima to Frankfurt
Mazda Motor Europe will become the new official automotive partner of the Summit of the Nobel Peace Prize, has from its 13th edition. From 2013, Mazda will sponsor the summit and provide the opportunity for a fleet composed of its new models Mazda6 and CX-5, which used official vehicles during the 13th edition which will run from 21 to 23 October in Warsaw Poland .
• The partnership will commence at the 13th annual summit to be held in Warsaw from 21 to 23 October 2013
• 2500 participants salute those who defy conventions to move the world
• Mazda also host a session destiny leaders of tomorrow civic academy
The company also will host a session destiny to those aspiring to become our future leaders in civic academy institute Lech Walesa in the program Youth Summit 2013. This annual event brings together young people under the concept "Giving the Example ". Civic Academy offers future leaders the opportunity to create networks of relationships and acquire new skills.
"This summit brings together leaders from different backgrounds and religions, who share the same passion: defy conventions to move the world, says Lech Walesa, former president of Poland and Nobel laureate for peace. We find this same passion at Mazda, the brand was therefore the ideal partner. "
Ekaterina Zagladina, presidente of the permanent secretariat of the Summit of Nobel Peace also welcomed the new partnership: "We welcome this partnership which contributes to promote social responsibility and universal humanitarian values, regardless of political persuasion or religious and all cultural backgrounds to make our world more peaceful. "
"The password Mazda as its present abound with examples illustrating its willingness to defy conventions to find innovative solutions, and accordingly, we have a great affinity for anyone in the world shares this value, stated Jeff Guyton, President & CEO, Mazda Motor Europe. This summit is not intended to defend a particular cause for, but rather to acknowledge the leadership and the common desire to create a better world. Mazda Motor Europe is therefore very proud to be associated with this major event. "
Each year, the Summit of Nobel Peace Laureates consists of former Nobel peace leaders and organizations endeavoring to make the world more peaceful. This event leading is organized by the Permanent Secretariat of the World Summit of Nobel Peace, a non-profit organization created in 2006. The first summit was held in 1999. For the first time this year, the Academy Location of the Lech Walesa Institute is held on the sidelines of the summit. The summer school was inaugurated by the Institute in 2010.
Source: Mazda France