NY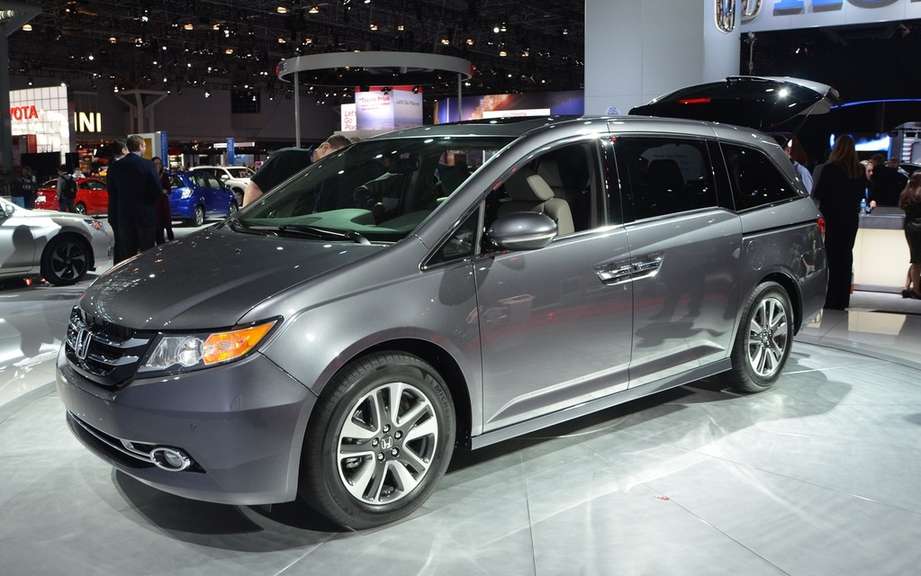 Honda Odyssey 2014 with the system HondaVac
American institute a road safety grant for the first time a van, the Honda Odyssey 2014, the best finish of his category in its ranking of the safest vehicles.
The van has undergone five tests with distinction imposed by the Insurance Institute for Highway Safety (IIHS), which include a series of impacts under different angles.
Three other popular vans to customers they have both succeeded tests: Chrysler Town & Country, Dodge Grand Caravan and Toyota Sienna. However, this was not the case for the Nissan Quest.
In popular compact vehicle category, honorable mentions are awarded to the Dodge Dart, Ford Focus, Honda Civic, Hyundai Elantra and the Scion tC.
In the intermediate, the IIHS premium Chrysler 200, Dodge Avenger, Ford Fusion, Honda Accord, Kia Optima, Mazda 6, Nissan Altima, Subaru Legacy and Outback even the Volkswagen Passat.
Only two sport utility vehicles are distinguished: the Mitsubishi Outlander and the Subaru Forester.