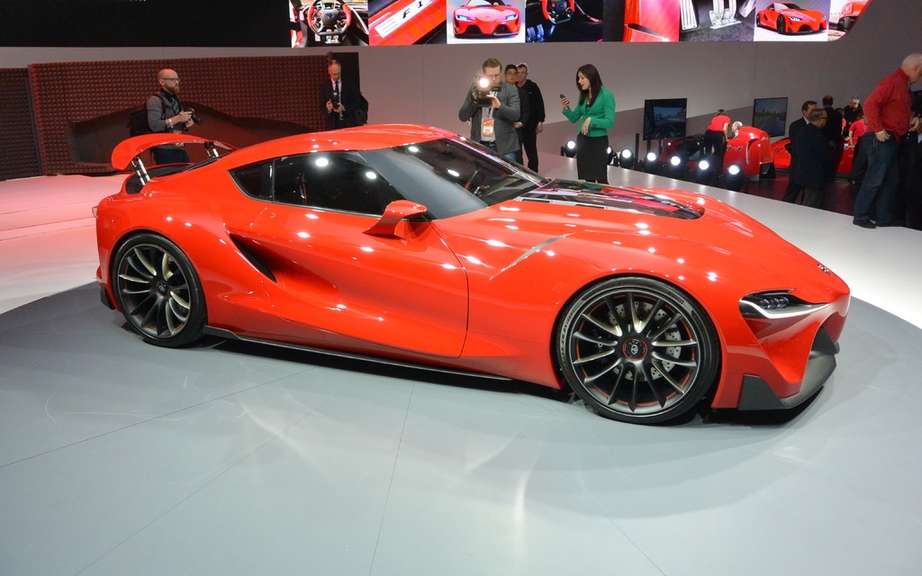 Toyota FT-1 Concept: BMW wait!
Detroit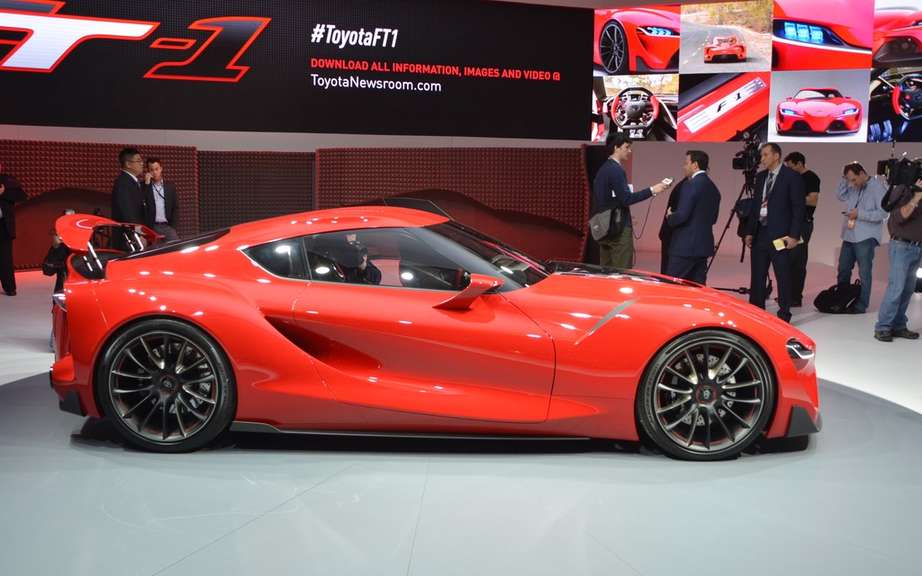 Toyota FT-1: the virtual world to the real world!
New details have now been released on the sports car that will be born of the union BMW / Toyota. It will be named Z4 among the Germans, and resurrect the legendary name Supra in the Japanese automaker.
The latest rumors state of a two-seater car with a 2.0 liter engine (turbo probably) driving the rear wheels. The power of the engine is transmitted through a sequential transmission, as on endurance cars participating in the 24 Hours of Le Mans. Comparison with the LMP1 cars did not also arrested. 
Indeed, Toyota would use the expertise gained by its team of software engineers racing to develop a system of energy recovery during braking. This energy is stored in supercapacitors. These could then unload all this power in montes electric motors on the front wheels. The car would be a integral in certain situations. The manufacturer has chosen to use supercapacitors because they transfer energy more quickly than batteries. The driver of the car would have to press a button located on the steering wheel to enjoy a surplus of power (and traction to all four wheels) for a few seconds.
Those who have already led one of the last Toyota Supra will certainly mourn the loss of 6-cylinder engine online and absolutely ridiculous latency time of its turbos. Some fingers was necessary to drive this machine. He had to know exactly at what time the largest turbo went into action, under penalty of having a bad surprise.
But as all the details are not yet confirm, it may well be that Toyota and BMW we reserve to surprise on their next sports car.
After all, still manufactures a BMW 6-cylinder in line, that of the M3/M4 ...