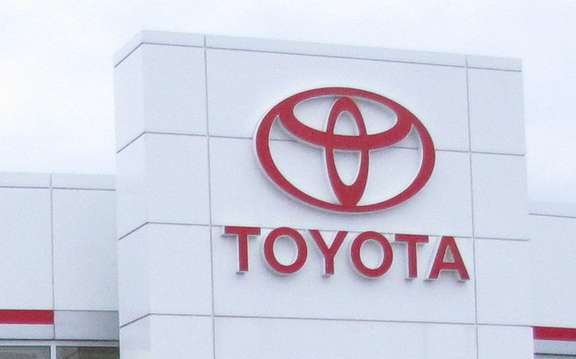 Chagrin Toyota dealt a blow to its reputation of reliability
Toyota Canada today announced that it will install a brake override system on an extended range of vehicles to customers to provide a measure of confidence extra. This improvement of the braking system automatically will reduce engine power when the brake pedal and the pedal to accelerator are applied simultaneously under certain driving conditions.
The following models have been added to the list of vehicles that will receive priority system brakes: Tacoma and 2005-2010 Venza 2009-2010. In addition, Toyota Canada will provide priority system brakes the vehicle owners Sequoia 2008-2010. Toyota previously announced that the system would be installed on the 2007-2010 Camry, 2005-2010 Avalon, and Lexus ES 350 2007-2010, IS 350 2006-2010 IS 250 and 2006-2010.
The brake system priority is not an integral part of campaigns undertaken at present by Toyota Canada which include Tacoma and Venza models but will be added as extra measure of confidence for Toyota vehicle owners. It will be installed on Tacoma and Venza at the same time as previously advertised improvements to these models are performed. Notification to customers regarding the installation of the brake system priority for Sequoia will be sent separately.
In addition to improvements to existing vehicles, it is expected that this system will be incorporated into future new production of most Toyota and Lexus models sold in Canada by the end of 2010.
The addition of system priority brakes on a extended range of models is the most recent step in Toyota's commitment to build the safest and most reliable vehicles on the road and to ensure that our customers have confidence in the cars and trucks they drive.
Customers can obtain detailed information and answers to issues related to these recalls visiting www.toyota.ca and calling the Interaction Centre Toyota Customer 1 888-TOYOTA-8.
Subscribe