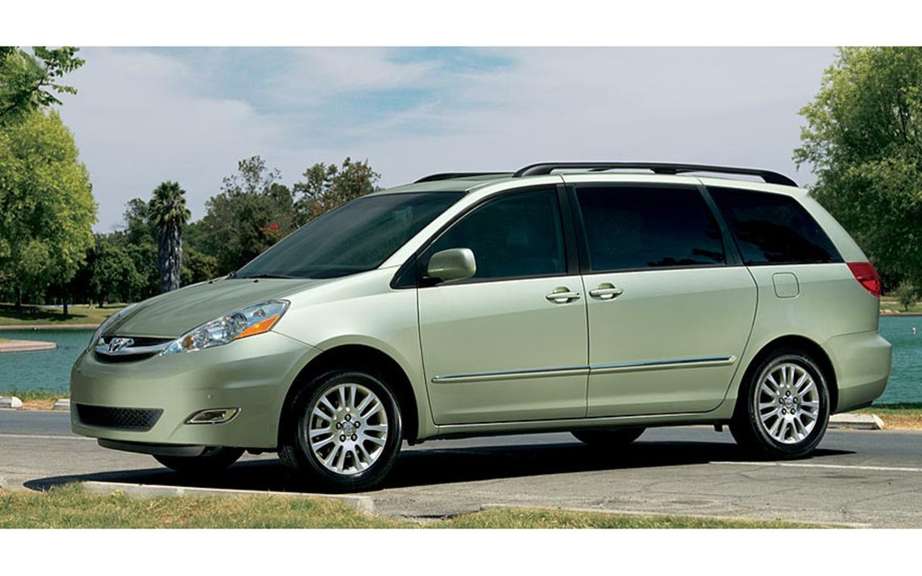 Massive recall of certain Toyota Sienna
Toyota Canada announces the conclusion of an agreement to settle a dispute over economic losses in Canada by customers during massive recalls of its products in 2009 and 2010.
During this period, some 14 million vehicles Toyota brand were recalled worldwide.
In a statement issued Friday, the automaker says will demonstrate that customers can keep confidence in their vehicles.
Toyota says about these reminders that reliable scientific evidence and several independent evaluations have confirmed the safety of control systems electronic throttle of its vehicles.
If approved by the courts of Quebec, Nova Scotia, Ontario and Saskatchewan, the agreement will settle claims made by all Canadian Toyota vehicle owners who experienced problems with the system electronic throttle control.
The new support program clients also offer a potential additional coverage for certain components of vehicles. It also would fit a number of additional models of non-hybrid vehicles that made the recalled floor mats binds to a system of priority free brakes as extra measure of confidence.
Toyota Canada will provide cash payments to eligible current owners and tenants who do not receive the priority system brakes.