Audi A4 Plug-in-Hybrid: sharper than BMW and Mercedes-Benz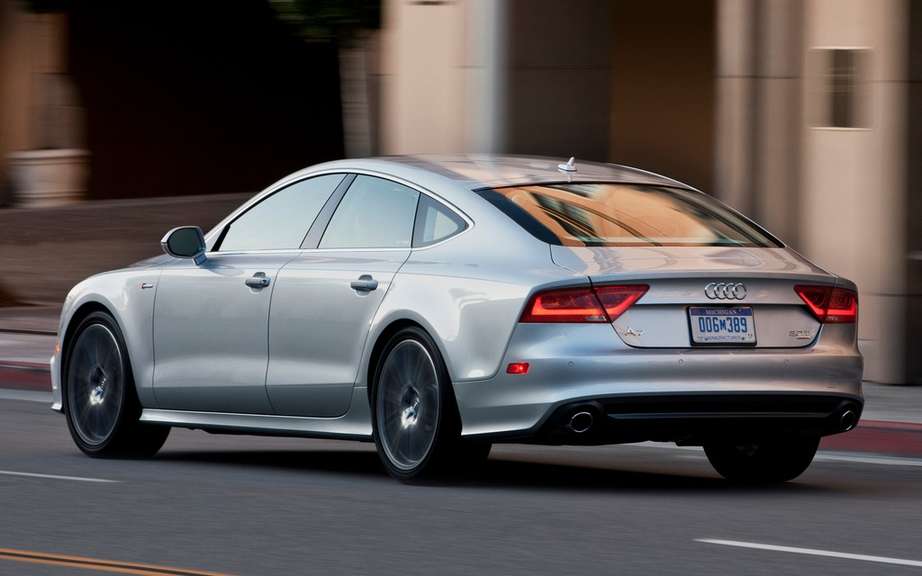 Audi A4 available in five-door hatchback version of
The next version of the Audi A4 should normally be revealed in Frankfurt in September, if the international Motor Show in Detroit in January 2014.
A car that is more mild and more luxurious than the current model.
Faced with hybrid BMW and Mercedes-Benz
BMW already offers its ActiveHybrid3 sedan, while Mercedes-Benz will be the same with the next car class C. Two cars conventional hybrid propulsion.
Unlike the past, Audi will opt for a plug-in hybrid technology for its future A4.
Audi A4 Plug-in-Hybrid
Alternative Plug-in-Hybrid Audi A4 is animated by a four-cylinder 2.0-liter TFSI and 225 horsepower.
The latter would be accompanied by two electric motors.
In all electric mode, the autonomy of the car would be around 50 km.
Commercialization of the next generation of the Audi A4 is scheduled for 2014, while the plug-in hybrid version will be available later as model 2015.