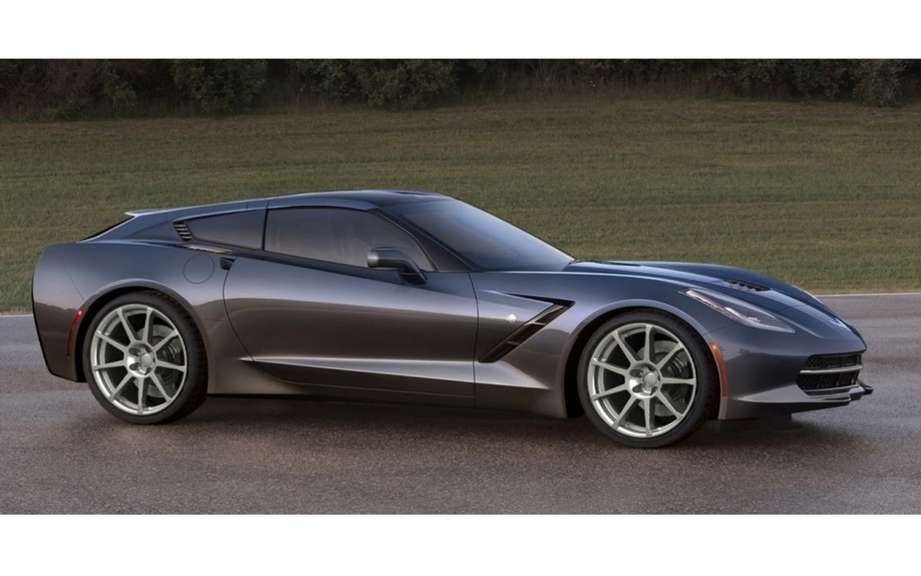 Callaway AeroWagon Concept: First official photos
The American preparateur Callaway unveils the net, on April 1, a new that you could attach a micro-caravan Callaway AeroWagon.
A new tunes that April Fool, but quite interesting.
This is the quebecois designer Paul Deutschman, who just recently designed the Callaway AeroWagon, to whom we owe the AeroWagonette.
Recall that the Callaway AeroWagon is a Chevrolet Corvette Stingray 2014 turned into family sports type shooting brake, which receives an elongated roof with the rear hatchback.
A very powerful sports car reserved only two passengers.
The AeroWagonette
According communicates the builder would received several criticisms from parents eager speed, which could bring their toddlers for a ride car has more than 200 km / h.
The answer to this existential problem, therefore disregards any elementary rule of security, since it is a capsule that is attached behind the AeroWagon in which three small children can sit and enjoy their sport favorite, video games.
The Aerowagonette is fully insulated from ambient noise.
By this statement, we learn that Callaway is looking for a manufacturer that manufactured the micro-caravan, while making it complies with U.S. safety standards.
A good idea
However, we should not exclude the possibility of making this beautiful micro-caravan in which we could store some items, but especially not these children we love very big.