New models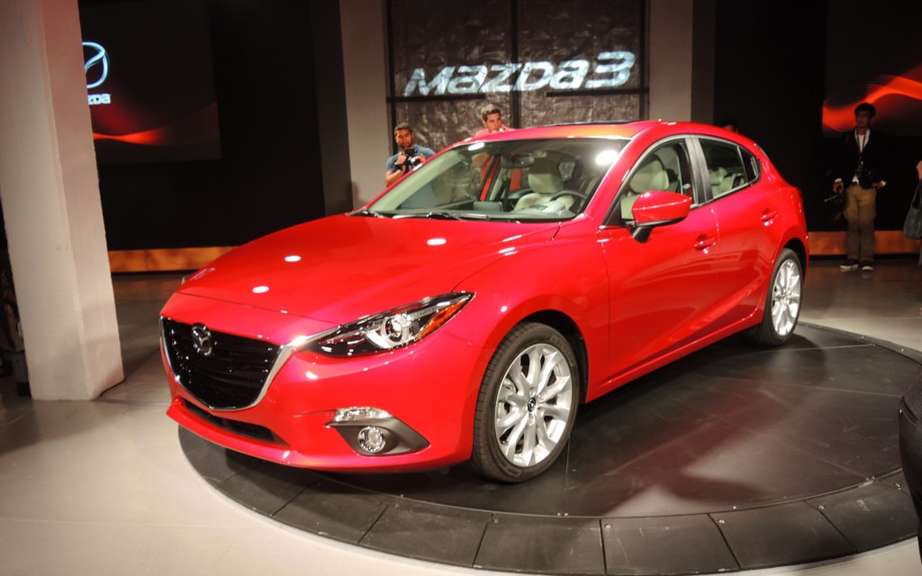 Mazda3 2014 finally revealed!
The current version of the popular Mazda3 date of 2009, and received slight facelift in 2012 is far from rekindles the flame of drivers for this excellent car.
It is in 2012 that we would have to pass a major overhaul, which brings to the fall of 2013.
We should therefore expect a range which will include a sedan and a hatchback version five doors.
The aesthetic configuration of the car developing adopt the KODO design signature, which gives way to a new grille, already appeared on the models CX-5 and Mazda6 and MX-5.
SKYACTIV philosophy
Like the Mazda CX-5 and Mazda6, Mazda3 2014 will be "fully Skyactiv", meaning that its structure, engines and transmissions respond to this innovative technology, focusing on fuel economy.
Cote engines, we should find a SKYACTIV entry-level four-cylinder engine of 2.0 liters, the power should be around 160 horsepower. The new engine 2.5-liter SKYACTIV Mazda CX-5 could possibly purring under the hood of the next Mazda3.
It would not be surprising to learn that the SKYACTIV-D diesel engine new Mazda6 is used by this car has come.
The manual and automatic transmissions have six speeds remain the catalog.
In short, a major overhaul of the Mazda3, which will enable him to regain lost time and record numbers much more interesting sales.